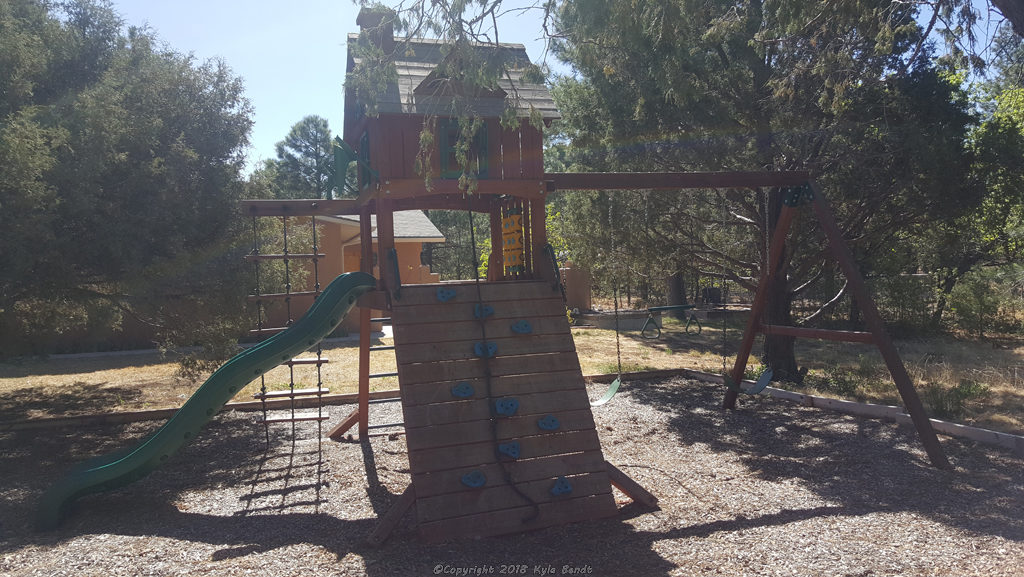 I have exciting news this week!  We have a contract on a house and are planning on moving in two or three weeks!!  I love the house and the area that it's in is gorgeous.  And it comes with a playground for the little guy!
It is basically my dream home.  It's in the forest and super close to biking and hiking trails in the National Forest.  It's basically in the middle of nowhere.  There are other houses close by and one little locally owned store that sells a few groceries.  Otherwise, there is nothing.  There is no gas station or post office.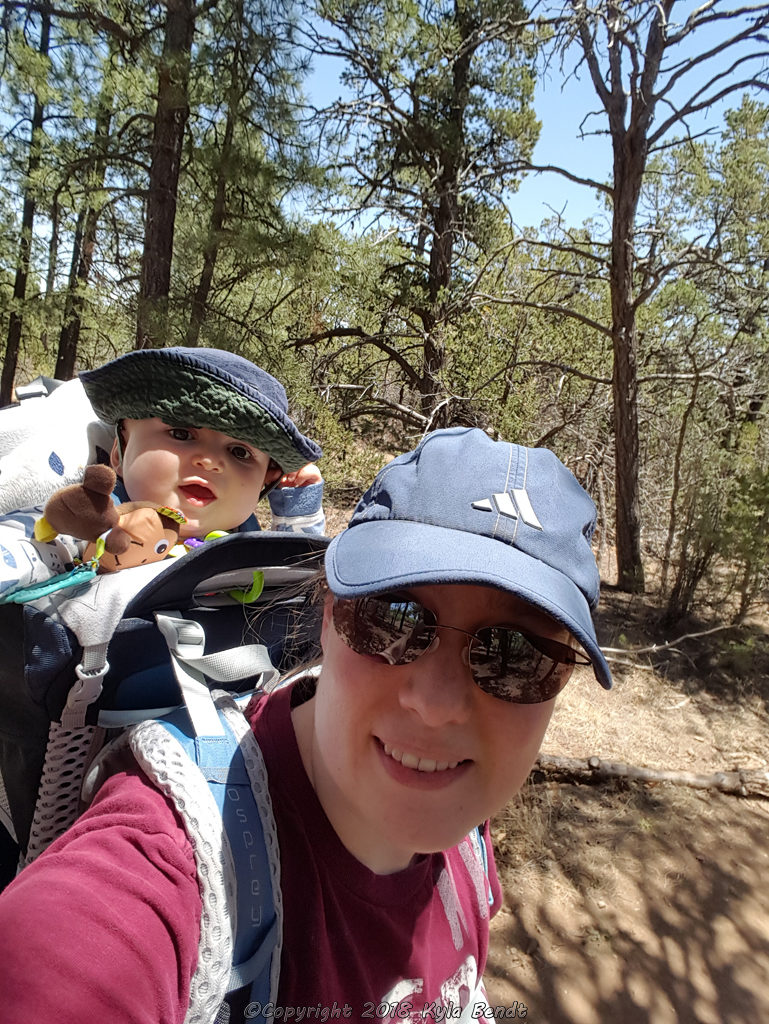 It's also only about 20 minutes out of Albuquerque, so when the need for civilization strikes, there is a city nearby.  I feel like the combination of being out in nature and yet being close to a city is ideal.  It is the sort of location I've long craved.
I have to admit though that I won't quite relax until I have the keys in my hand.
I am so excited to be moving on to this next phase.
Moderate Minimalism
Preparing to move does mean that I am forced to think about all of my stuff.  I am trying to start packing now to be able to sort through things as much as possible.  I do not want to move things that I don't need or want.
I realize that minimalism for me may be an unattainable goal.  It may be more accurate to say that I'm a recovering hoarder!  I do find that keeping some of the principles of minimalism in mind and working towards it really does help me a lot.
For example, I just sorted through all of my books.  This is the third or fourth time I've culled my book collection since encountering minimalism.  The first time I probably got rid of 40% or so.  This time, I'd say I put about 30% of them in the pile to get rid of.  (Of course, my book collection somehow grows in between the times I sort through it.)
The remainder still filled several small boxes.  The thing is that I have this mindset where I try to be aware of the things that I'm ready to let go of.  Instead of keeping all books because I love books, I have this feeling about some of them that I'm just ready to pass them on to somebody that will love them more.
The things is that I feel like I'm approaching the right amount of stuff for me.  I still have quite a bit of stuff, but I'm not buried in crap.
When I go on walks, sometimes people have their garage doors open.  It's amazing how many of their garages are just filled with stuff!  Boxes and stacks and shelves and furniture and kid stuff and bikes and even God probably does not know what all else.  There is no possible way a go-cart would fit inside, much less a car.
Once upon a time, that was my garage (minus the kid stuff because that was before I had a kid).  Now, I do have shelves along one wall of the garage and sometimes I feel like I have entirely too much crap on them.  But it's all sort of organized and the car fits in there too!
Now when I walk past those over-flowing garages, I feel this smug sort of moral superiority that only strikes when past me can relate to whomever present me is feeling morally superior to.
Baby B is still the cutest thing ever!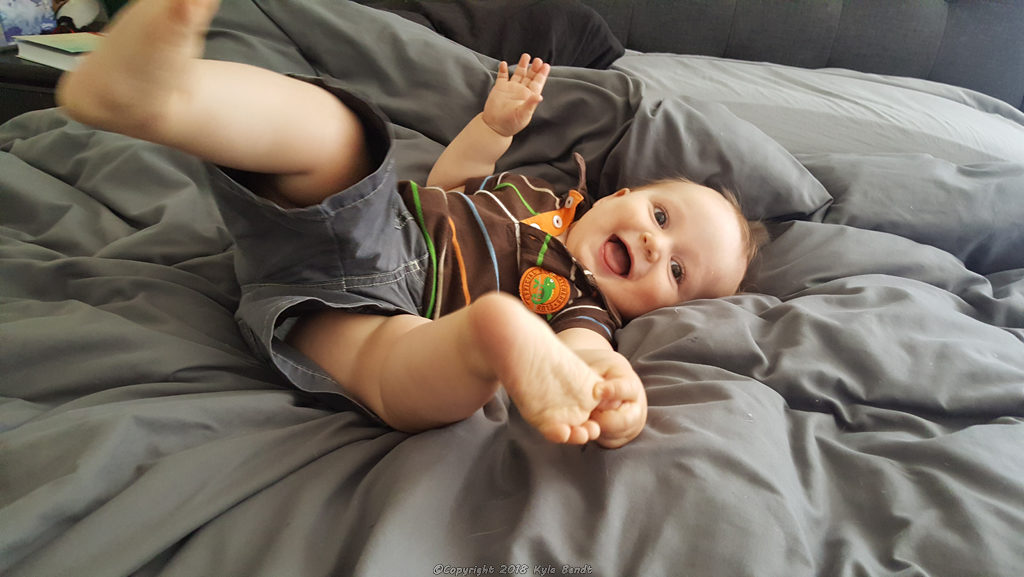 B is definitely becoming a little boy instead of a baby.  He is curious and on-the-go all the time.  He has a funny lopsided army crawl but he can really get around!  He wants to explore everything.
It is so amazing to watch.  He's a happy guy and it's contagious.  He laughs a lot, sometimes at things that I have no clue why they're funny.  Then I laugh too just because he is laughing.
He brings so much joy into my life!
I have to admit that sometimes he strikes me as a very strange creature.  He might be crying on moment and then suddenly be happy again just because I hand him a spoon.  I am pretty sure that a spoon would not make me happy if I was having a melt-down.
Also, he is not to be trusted.