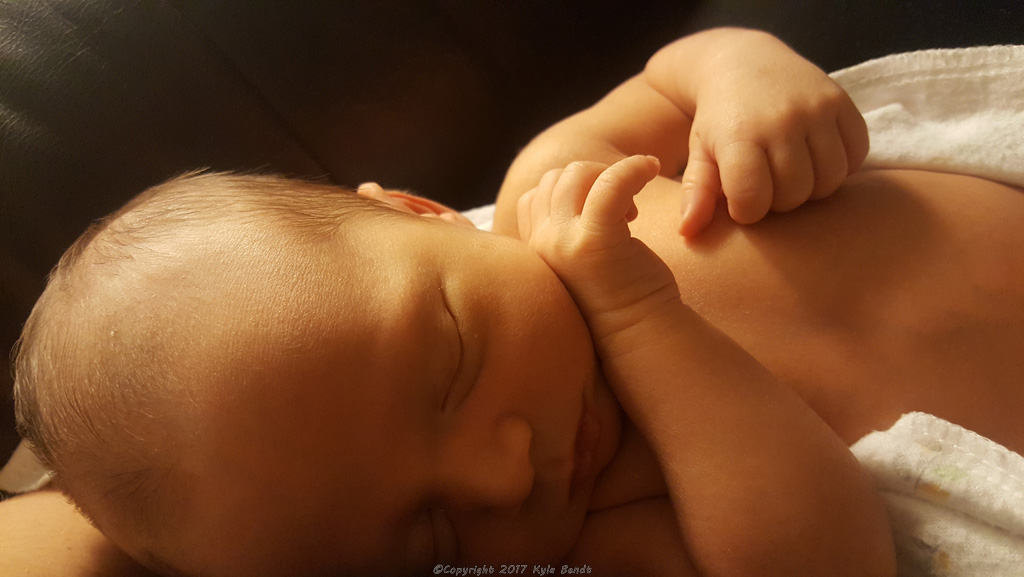 OK, this week there is really only one thing on my mind.
My son was born August 2nd, weighing in at 6 pounds, 11 ounces.  I am completely enamored.  To me, he is the cutest little guy ever.  I simply cannot express how much I love this little guy.
The last couple of weeks have been very full.  I am fairly sleep deprived, but incredibly happy.  Already the time seems to be going too quickly.  I just want to hold on to things exactly as they are.  I love him exactly as he is- all of the little body parts, little fingers and toes and his little ear that has a little crinkle.  I feel as though I could just sit and hold him forever and be content.  I don't want him to grow up, even though I'm excited for all of the cool things that lie ahead.
It seems as though I do not have enough time for getting the things done that I want… like posting about his birth.  Once his needs are met and I spend a bit of extra time snuggling him and I get a bare minimum amount of sleep there are precious few hours left in the day.  We've had a fair bit of company wanting to meet him which has been both good and a bit exhausting.  Hopefully we'll find just a little more time to rest, recuperate and catch up on a few things I want to do like taking more pictures while he's still all tiny.  And then maybe we'll find more time to catch up on chores and other things.  Not to mention my job.  Most likely, things will continue to feel chaotic and crazy, but perhaps each day I'll make a little time for these things.
In the mean time, here's a few of the best pictures that I have managed to take.
Cutest little guy ever!
Click on a thumbnail to view the larger version