About two years ago, I ordered a series of canvas prints from a place online. It felt like however they made them must have involved a bit of magic. How do they frame them all nice and how do they get the photo on the canvas anyway?
I didn't really think over much about the process, but it definitely went in the this is something that I have to pay somebody else to do because I am completely clueless category.
Today, I made my own canvas print all by myself.
It turns out that the word print in canvas print sort of says it all about how the photo gets on the canvas. A roll of canvas is loaded in a big printer and it prints on it pretty much just as if it was paper.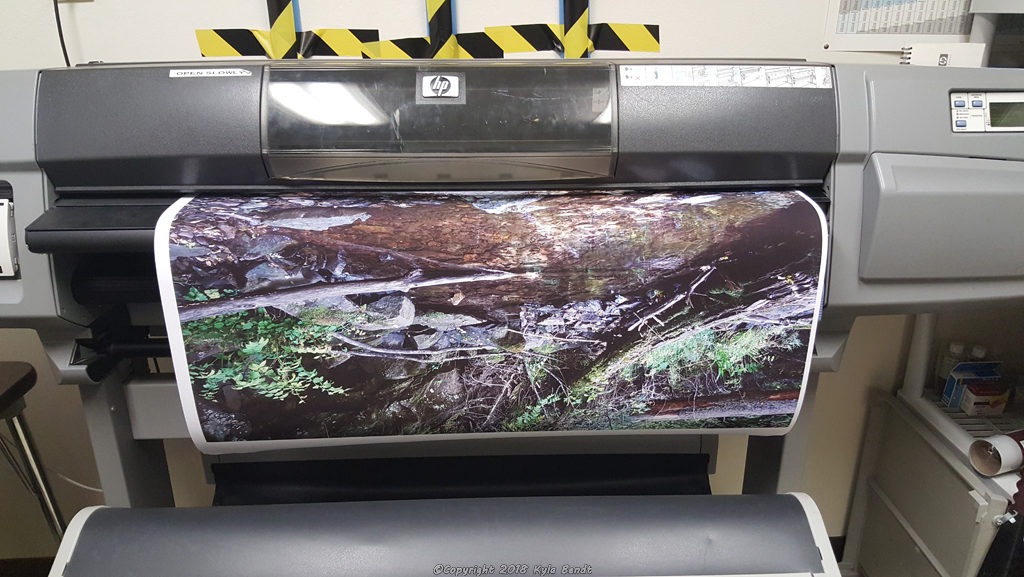 I sort of stumbled upon this discovery. I'm a member of Quelab- a hacker/maker space in Albuquerque and they have a large printer and vinyl cutter. Somebody else had sent an email asking to be trained on them so I asked to join in. I didn't know what I needed the printer or vinyl cutter for, but figured that if I knew how to use them, I would find something.
At the training, the guy mentioned that they had rolls of canvas to print on. So a few days later, I went in to print out a few experiments.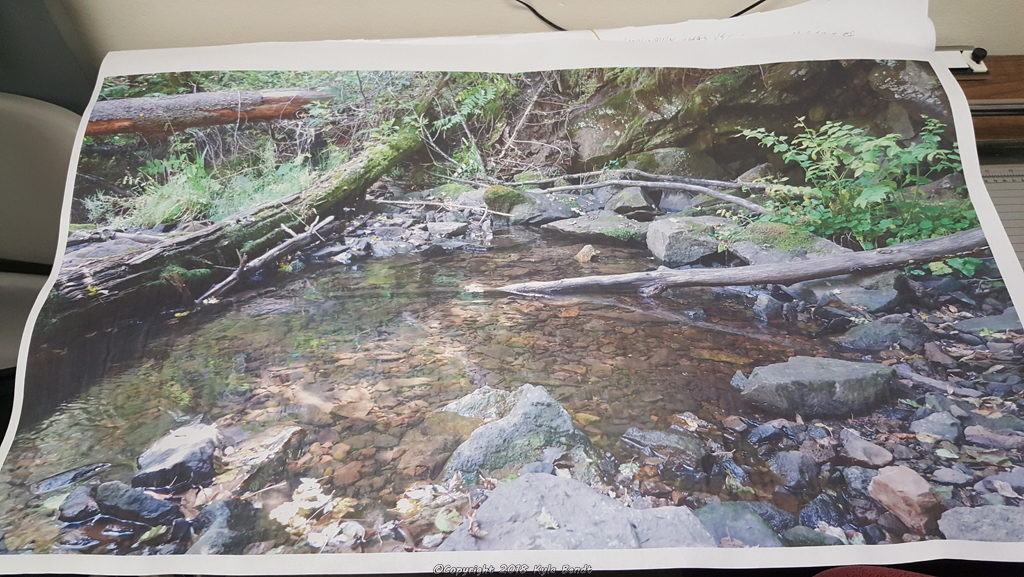 A quick search online lead to some videos on how to frame a canvas. I had to get S's help building my first frame, but the second one I put together all on my own. S has this cool thing that I think is called a pocket jig that drills these cool angled holes that worked really well for how I wanted to build my frame.
Attaching the canvas to the frame basically involves a staple gun and a lot of staples. One does have to make sure it's stretched tight and the corners are a bit of a trick. (Thank you YouTube.)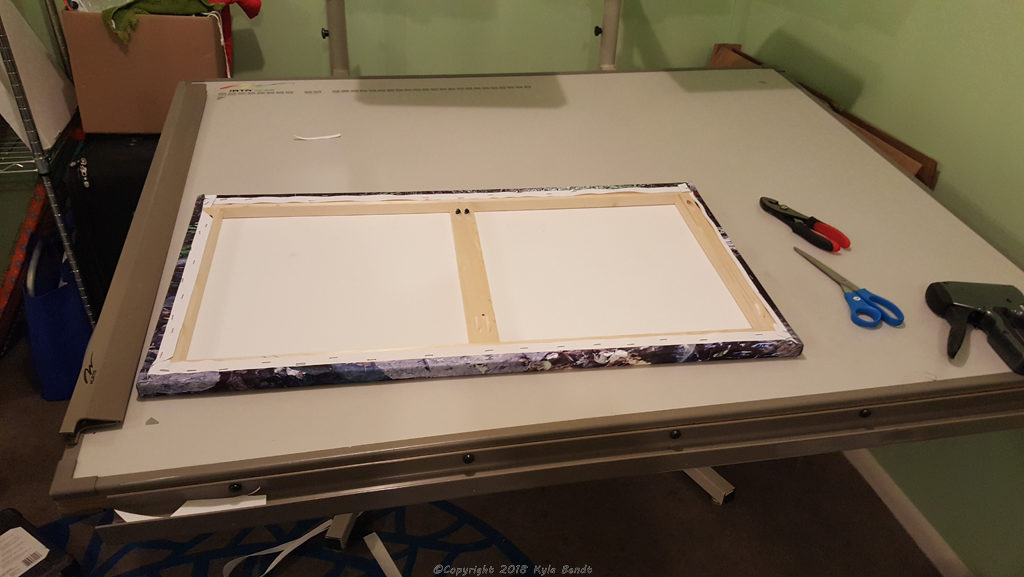 The first canvas I framed turned out to be a total disappointment. It was a gorgeous picture, I was so proud of my frame… and I screwed up my math by a half inch so the frame was just a little too large and the white edge of the canvas was just barely visible on the edges. It was almost perfect, but not something I could ever hang up in my house. It would drive me nuts to look at it.
I did learn something from mistake. I adjusted my math for my second frame and added in just a little extra leeway.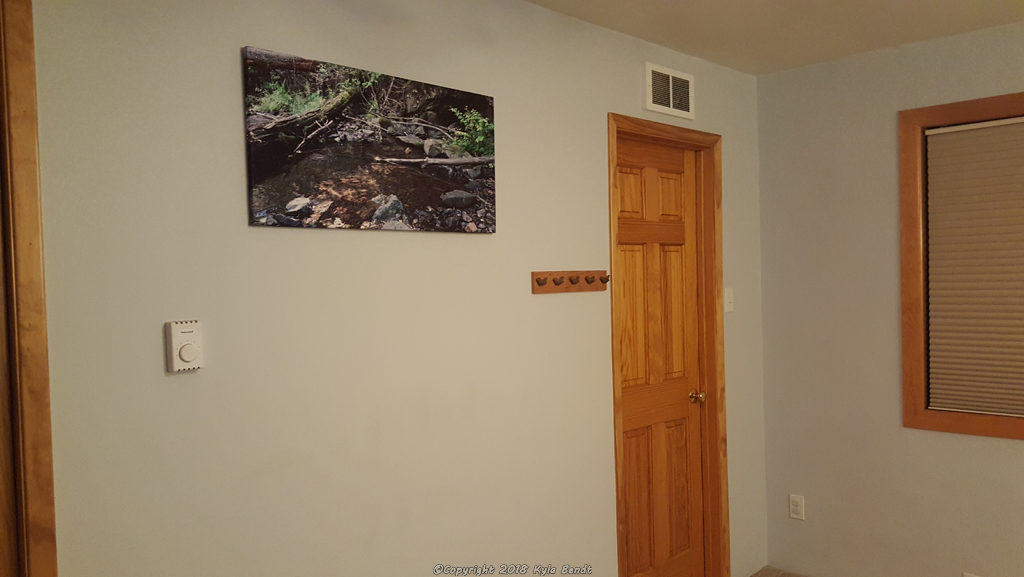 Today making a canvas print goes in the I will probably never pay somebody to do this for me again category.
I love the fine control I get with doing it myself. I can make my canvases whatever size I want. If the brightness of the print is off, I can adjust it on the spot. I can make overly sturdy wood frames.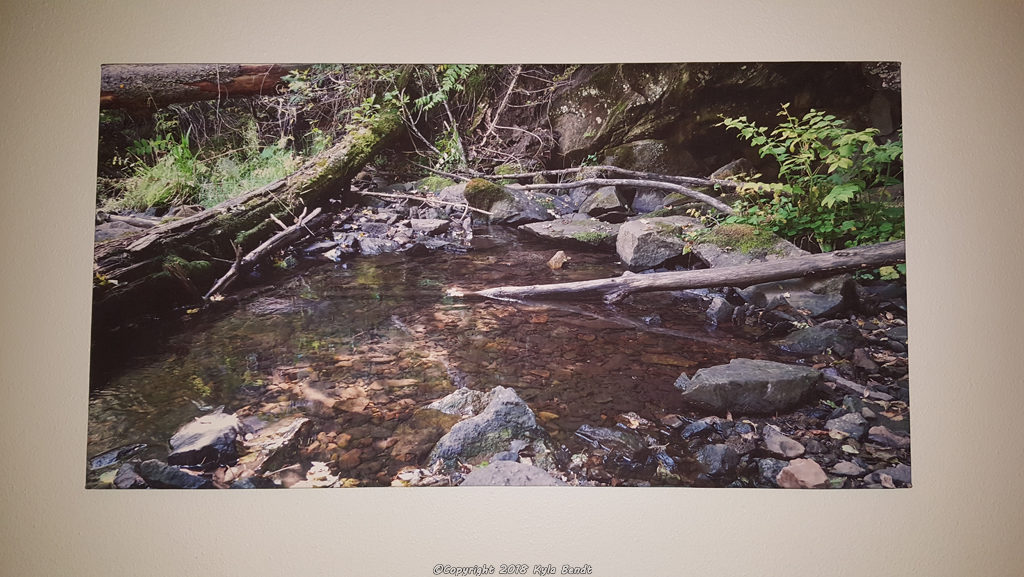 I love the feeling of accomplishment and pride in making a thing with care and attention to detail. I love the process of creation. I love having things I've made around the house.
(This picture I used for this came from the Pecos Wilderness on a trip you can read about here.)