Baby is 7 weeks old!
In some ways that time has flown by, in other ways it has just crawled.  (The times that crawl are mostly those in the middle of the night when I really wish I was sleeping.)  Much of the time, I would just like to stop time.  He is so perfect and I just don't want him to change… but he keeps getting bigger and I know that won't stop for a long time.  There are also times when I'm very excited for him to get bigger.  I find myself wanting to show him things and share things with him that he just doesn't care at all about yet- like the little toad in the back yard, or the bunnies on our walks.
Return to routine
Or perhaps it's more of making a whole new routine.  In any event, I've been trying to figure out how to go from 24/7 focus on baby to getting some other things worked back into my life.  I'm slowly finding a little more balance and sanity in my life as a mom. I love the time spent with baby, but it's nice to make it to the gym once in a while.
I'm also trying to figure out how to effectively integrate him into my life so he can come along for the things  I love.  We've started doing 'mom and baby yoga' twice a month.  It turns out to be more 'baby' than 'yoga', but is a nice chance to get out of the house.  Little guy recently got a bouncy seat he can be in and that has helped a ton!  I can actually set him down while eating dinner or doing a bit of work.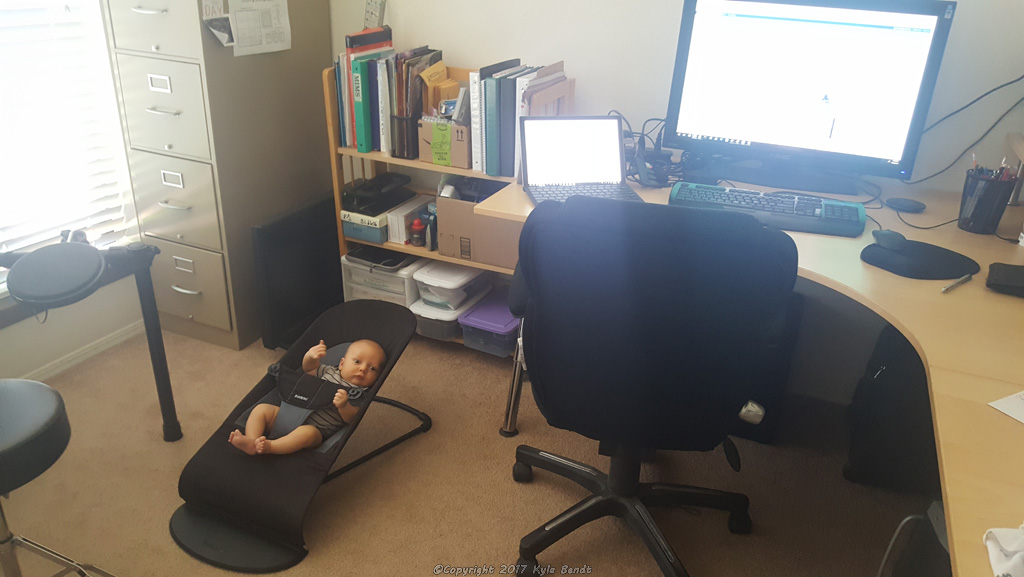 Lettuce plants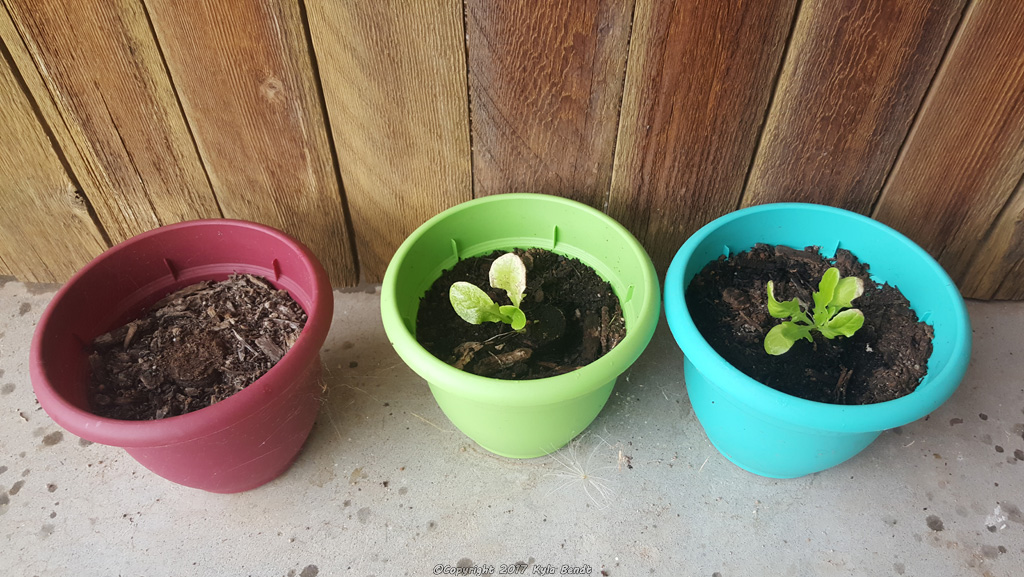 Two of my little lettuce plants are actually still alive!  They have not, however, really grown.  They are like little midget plants.  One of the reasons why I picked lettuce is because I thought it was supposed to grow relatively quickly.  Probably I am still doing something wrong.  I'm not sure how long they will continue to live as I do struggle a bit to remember to water them as the baby is pretty much all-consuming.  If they do survive, it will be a long time before they're big enough to make salad for more than just Hoppy.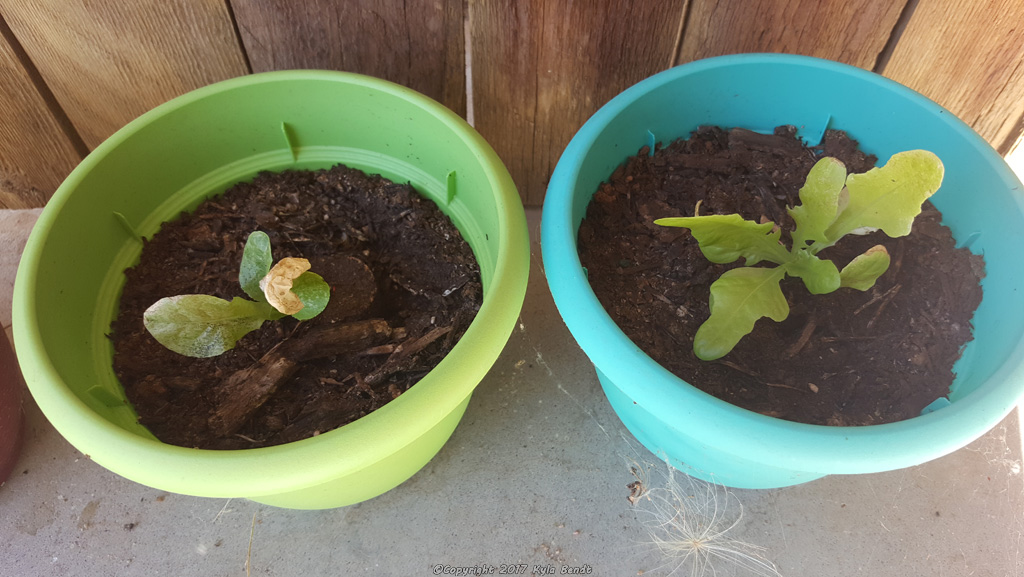 And… I started writing that about my little lettuce plants when I started this post a couple weeks ago.  In the mean time, things have taken a turn for the worse.  One of them now has little black spots and a dead leaf and has probably started it's slow decent into death.  The other one has leaves that are starting to die at the tips and with my vast experience with killing plants, I'm pretty sure that's a sign of what's to come.  At least of what's to come for the lettuce plant- I hate to end things on a sad note when everything else is going so well and I have such a cute happy little guy in my life.