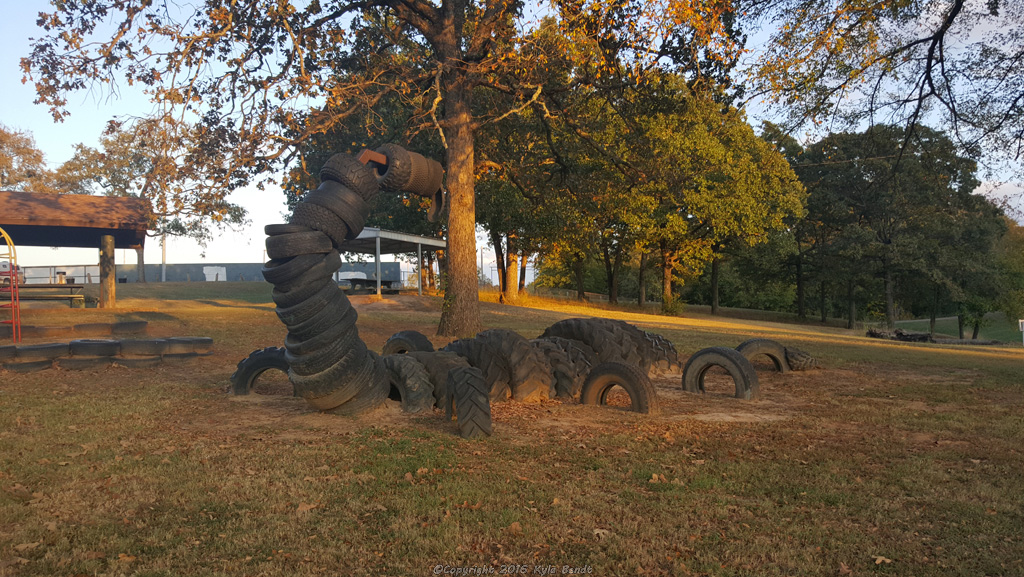 Boswell State Park is not really a state park.  It was once an official Oklahoma State Park, but at one point, they reduced the number of state parks and Boswell was one of the ones that got dumped.  It's the second no longer state park that I've visited in Oklahoma (the other being Heavener Runestone).
Being a state park junkie, I couldn't help but go visit it anyway when I saw the sign for it as I was driving through Boswell on my last trip.  Somewhere on one of my trips, I picked up an old state highway map that shows where all of the used-to-be state parks are.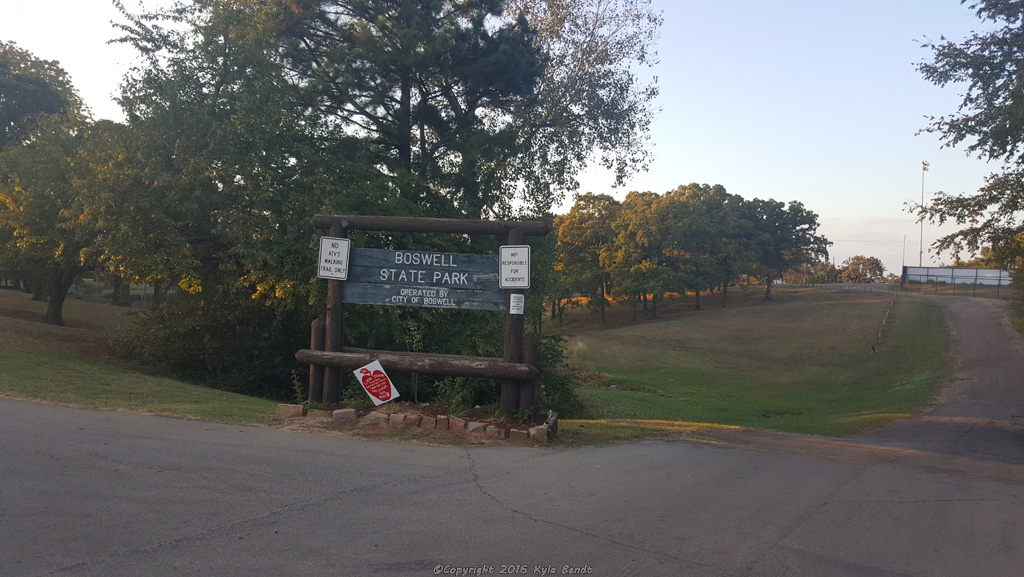 My stop here was brief because the sun was already setting and I was looking for a place to park for the night.  It was a very nice park, with a little lake and fishing dock.
Personally, I liked the old playground- built of solid wood, metal and some old tires.  There was also a cool sea creature looking thing made of tires.  Other than that, there wasn't much to see.  I snapped a few quick pictures and hurried back to the van so I could be on my way.
Boswell 'State Park'
Click on a thumbnail to view the larger version
Now I can cross Boswell off the list of state parks that aren't state parks that I want to see.