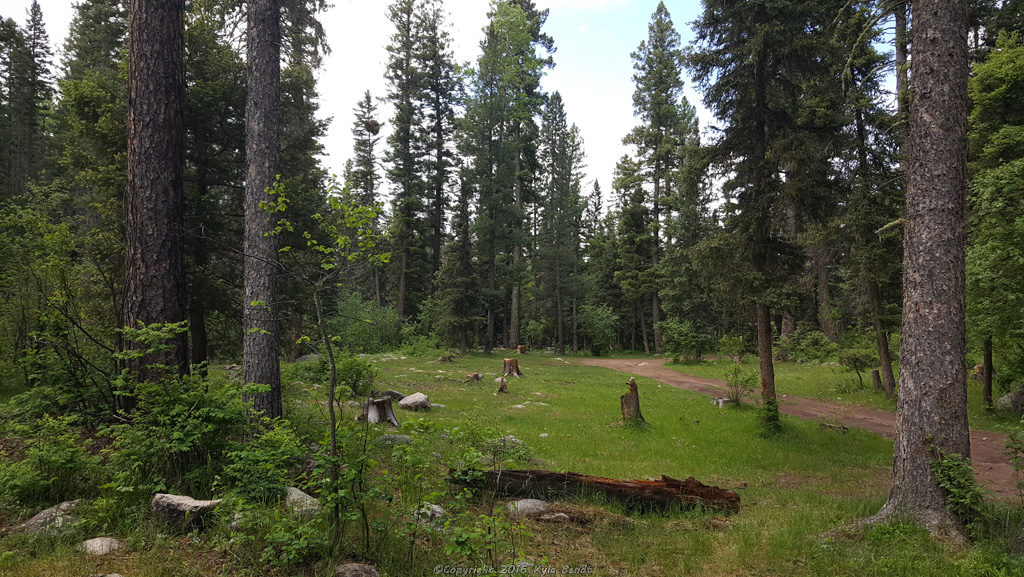 I went on a short trip with the van to explore the Jemez mountains a few weeks ago.  Some of the areas I found were nice enough that I'm reluctant to share lest more people go and it ruins it for me.  Like a lot of trips, this one had some ups and downs.  There were times when it was plain hot, the AC in the van didn't seem to be doing much good, some areas were pretty crowded with people out camping, fishing, and hiking for the weekend, and my hiking boots about made my feet feel like they were on fire.  I don't write that to complain, but simply to help you understand how nice some of the areas were when I say that the good far outweighed the bad on the trip.
The first cool find was an area called tent rocks.  It was not a planned destination, but rather a happy accidental find.  It was not visible when driving on the dirt road I was on, but it happened to be across the road from a little place I parked for a nap in the back of the van.
The other really cool area I found was the San Pedro Parks Wilderness, not far from Cuba, New Mexico.  It is a vast wilderness area, filled with super tall trees, green alpine meadows and a few streams.  The area gets more rain that a lot of New Mexico so it is much greener than a lot of the  mountains I go to around here.  The campsite I found was absolutely perfect: up a little dirt road off of a slightly more traveled dirt road, surrounded by tall trees, a little campfire ring made of rocks, and a gurgly little creek right there.
Swimming in the creek was a real treat, although it was pretty cold.  I always love to spend time sitting by creeks, just listening to the sweet creek-noises that they make.  It's always such a soothing delight.  There are some areas that I travel to and I am glad that I got a chance to go, but don't want to go back.  Other places are nice and I'd go again if it was convenient but would just as well go somewhere new the next time.  This area is one I would be happy going back to again and again.  I'll end this post with one last picture of a grassy meadow I found on a hike in the wilderness area.