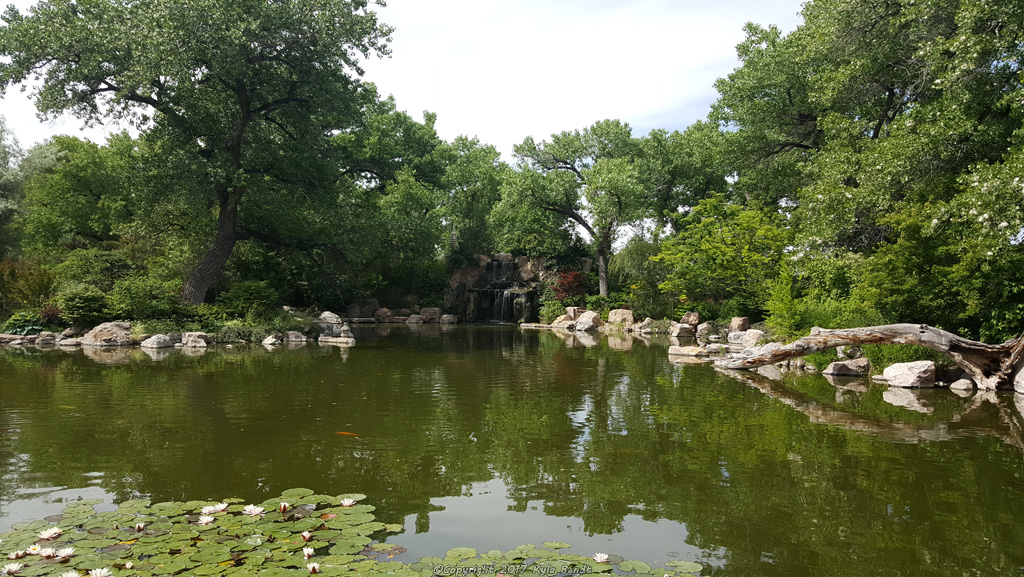 I'm always confused about whether it's supposed to be botanic or botanical, but according to the internet, the ABQ BioPark Botanic Garden is a Botanical Garden.
I'd been there once before for the River of Lights which is a fantastical display of Christmas lights made into amazing shapes like flowers and bunnies that is held around Christmas time each year.  That was in December at night- a very different experience from an early summer morning.  (The River of Lights was awesome and definitely something I'd recommend going to see if one had the chance.)
This time around I made it there just a little after opening on a weekday, which seemed to be a perfect time.  A few hours later about the time I left the crowds were picking up and it was starting to get hot.
It was just the perfect place to spend a few hours leisurely walking around, looking at plants, and a little 'wild' life- a few ducks, some fish, some bunnies and a lizard or two. Hoppy is always a fan of anywhere that has other bunnies for him to say hi to.
Click on a thumbnail to view the larger version
I didn't see quite the whole area before feeling that I'd had enough, but I'd like to go back and check out the rest of it sometime. It's certainly an enjoyable place to go walk around and I think I might have to see about bringing a picnic along sometime.