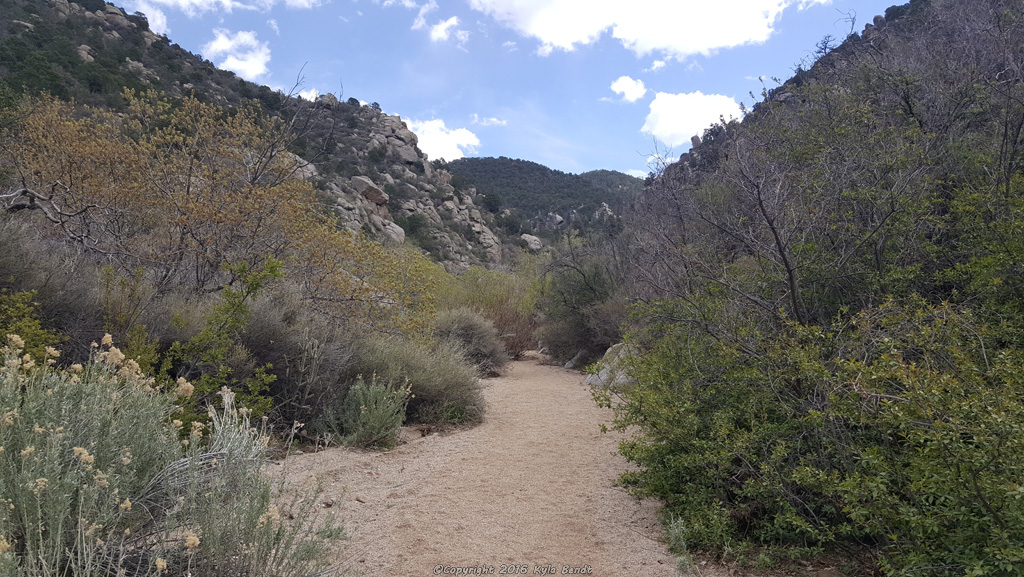 Moving to Albuquerque one of the things I worried about was being further from nature.  There are things I like about cities, but at the end of the day I think I like nature better.  This weekend, I had a chance to explore a couple of the trails in the Sandia Mountains.  There are trail-heads less than 15 minutes from my new house that head up into the mountains.  While I've always known the Sandia Mountains were there, I never quite realized how easily accessible they are from Albuquerque.
Sandia Mountains
Click on a thumbnail to view the larger version

While the trail-heads are busy, once I'd get half a mile up the trails the number of people declined a lot. It was so nice to discover how easy it is to leave the city behind and really be totally out in nature. Both of the trails I tried this weekend were very cool (Embudito trails 192 & 193). They wound up little canyons and there were plenty of rocks to scramble up and other small obstacles to keep things interesting.
It was super nice to get outside and do a bit of hiking. Between moving and everything else that I've had going on, I haven't been out hiking and exploring as much as I would like. Hopefully this is the start of that changing. I'm really looking forward to getting out and exploring more of the trails in the Sandia Mountains.