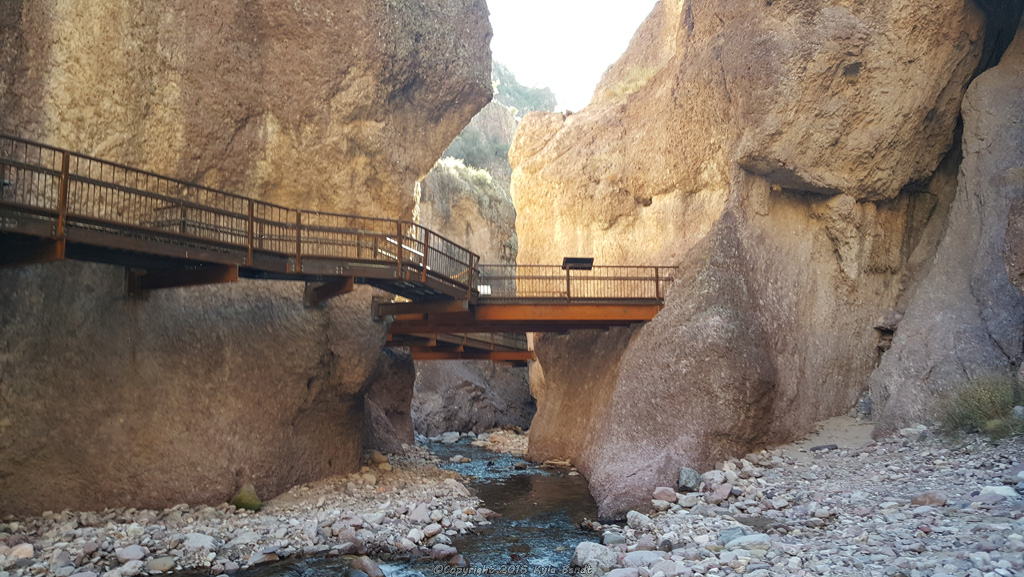 The Catwalk is located in the Gila National Forrest close to the little town of Glenwood, NM.  It was originally built back in the mining days to hold a water pipeline that went to a mine.  Since it's nestled in a skinny canyon with a turbulent creek, the scaffolding was drilled into the sides of the canyon making a 'catwalk'.  Eventually the mine shut down and it was re-purposed as a recreation trail.  Then the wood was replaced with metal.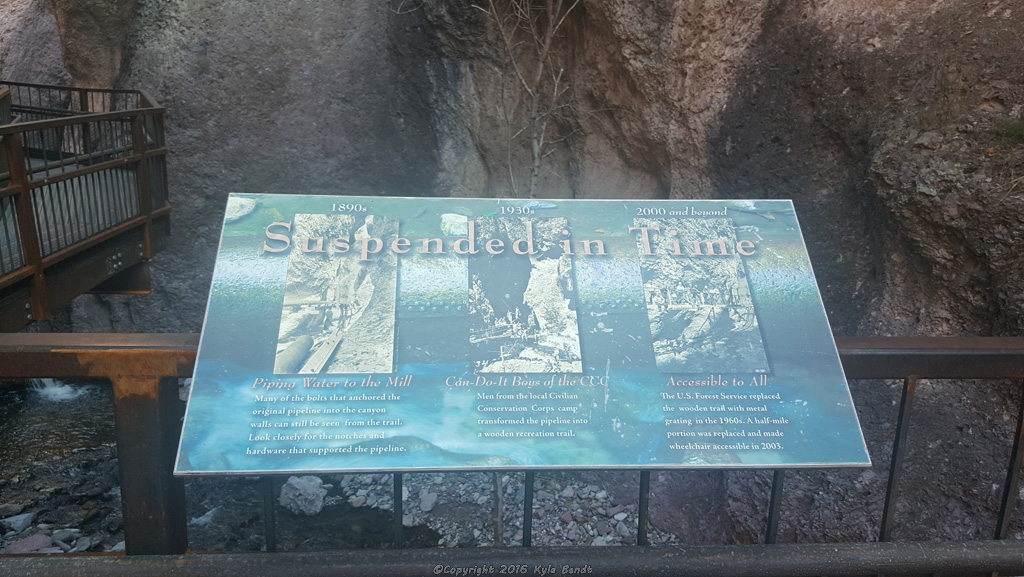 The day we were there was a sunny day in early December. It was a bit chilly at times, but the trees were gorgeous with fall colors. I also imagine that it gets crowded at times, but I only saw one other group that left just as we arrived.
Catwalk Pictures
Click on a thumbnail to view the larger version
The area has had a rough few years recently. There was a large fire in the area and then parts of the catwalk were dismantled to prevent it from being washed away in anticipated floods. A year or so later, the area experienced unusual flooding. Part of The Catwalk was rebuild, but part of it is still closed due to lots of flood damage.  (On a previous trip we'd tried to stop there but it had been closed for repairs at that time so I was glad to finally get to see it.)
It was an extremely cool place to check out. The area is gorgeous with the stream at the bottom of the canyon and the catwalk is fun to walk on. It is definitely a place I recommend stopping at if one is in the area, although it isn't in a well-traveled part of the country which maybe actually makes it cooler.  Plus we saw some wild pigs on our hike.  Who doesn't want to see wild pigs?