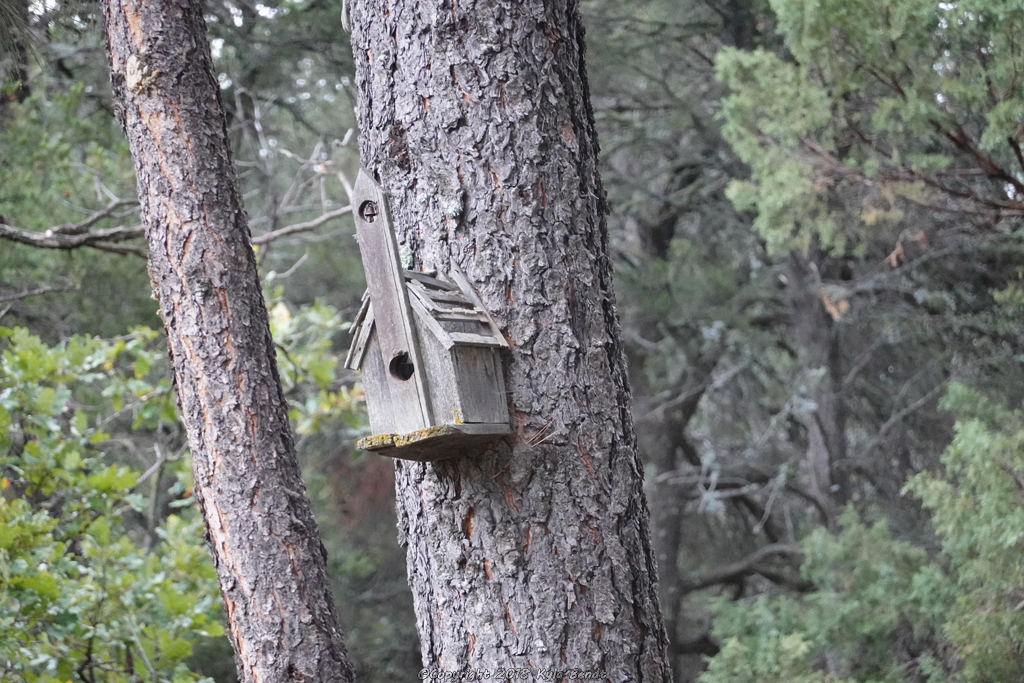 A couple of days ago S came home from the store with a bird feeder and the declaration that he was going to make a bird house.  It sounded like so much fun, I decided that I needed to make a bird house too. 
So yesterday we buckled B into his stroller and headed out to our shop for a bit of construction.  The previous owners left a little bit of scrap wood here and there which has been amazing to have around.  We scavenged through the scrap wood and picked out our pieces. 
Mostly we just started measuring, marking and cutting.  And then sometimes re-cutting when we realized that we hadn't entirely thought through our plans. 
S recently bought a new circular saw for our shop and this was my first time using it.  It's definitely a tool that makes me just a little bit nervous, but it makes cutting wood so easy.  I feel like learning how to use a new tool always opens up so many new options.  I don't consider myself terribly handy, but I like tools.
Once I had all of my pieces cut out, I sanded them down.  Then I learned how to use S's nail gun to put them all together.  It also feels a bit like a dangerous tool, but made quick work of the task. 
I screwed the roof on because I had read that it's good to leave a way to access the inside of the birdhouse so that one can clean it out between residents.  I also drilled holes in the bottom so that water won't collect in there.  My reading online suggested oiling the wood so I finished it off with a coat of the oil I use on my cutting boards.  I have no idea if that was the right choice of oil or not, but I think it will be ok. 
S's bird house

My bird house
I am ridiculously proud of my bird house.  S did help me a little in figuring out the saw and nail gun, but I pretty much built it all by myself.  There is something about building things that is just such a great feeling. 
It was interesting to see how S and I's bird houses each turned out so differently given that the wood pieces we started with were basically the same.  I love the peaked roof on his. 
I already have some new ideas on what I'm going to build next.  I am so psyched about knowing how to use the circular saw and the nail gun.  They open up so many options.