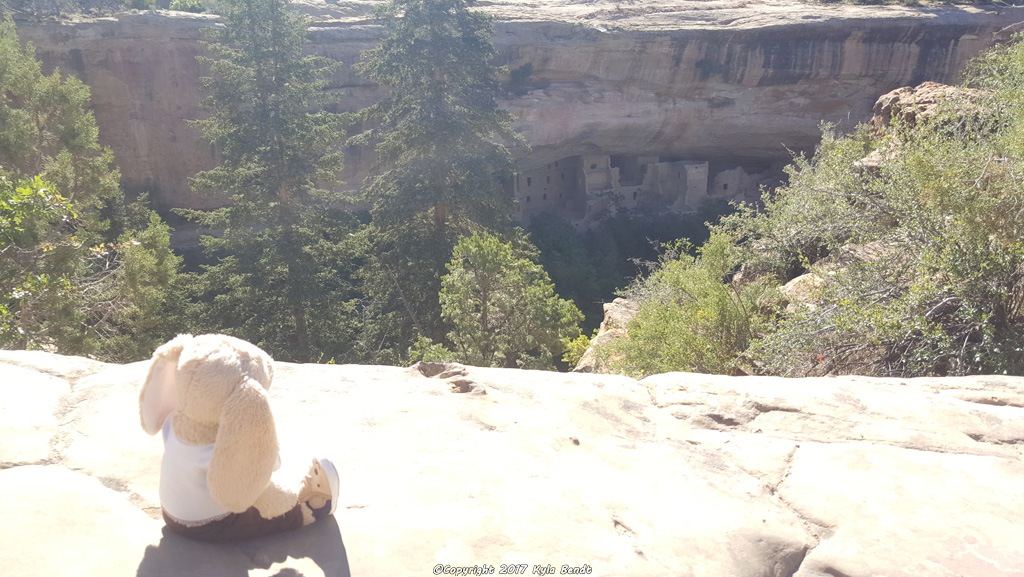 We made it out on a short trip last week that included two nights camping in the National Forest and a night at the lodge at Mesa Verde National Park.
The first night camping was in the Jemez Mountains near a spot that I went camping at last year and just fell in love with.  Unfortunately this year somebody else was already at my favorite little camping spot by the creek.  The spot we ended up at instead was still surrounded by lots of gorgeous tall trees, it just didn't have the creek.  It was the perfect place to stop for a night on the way up to Mesa Verde.
Camping in the Jemez Mountains
Click on a thumbnail to view the larger version
Mesa Verde National Park is less than 45 minutes from Durango where I grew up.  It's one of the places people visit when they visit Durango.  It's the sort of place one doesn't go at all when living in Durango.  My mom says she took me there once when I was a baby, but I have no memory of it at all.  I've always felt a little like I got jipped since I never got to go.  But that has now been remedied.
I know that verde means green in Spanish, but for whatever strange reason when I would hear Mesa Verde, I always thought 'red'.  Having visited there has helped a bit to get that misconception out of my head.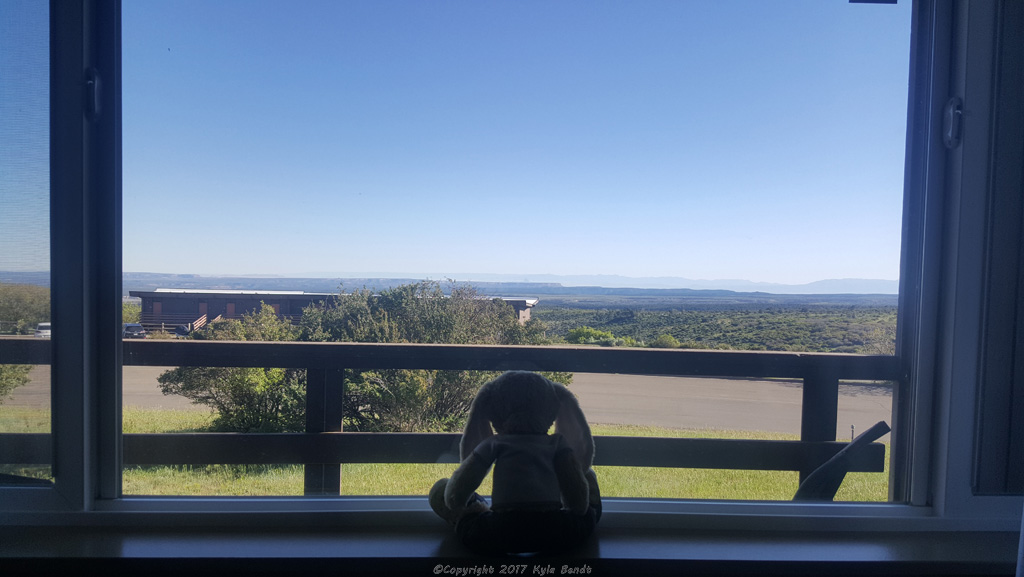 There is a lodge in the park named Far View Lodge and it did live up to it's name with sweeping views.  The views were definitely the highlight of staying at the lodge and breakfast out on the patio was super pleasant.  I have to admit I felt super spoiled staying there because as a kid my impression of National Parks were of places where one found a patch of dirt for a tent.  Staying in a lodge room feels so plush.
Mesa Verde is known as one of the best archeological sites with many cliff-dwellings and other ruins.  I have to admit that ruins of old places are kind of something I don't really get that excited about.  They just look like dilapidated buildings to me and most of the stuff they say about the people that lived there seems like guesses at best.  Mostly I was there because I liked the idea of staying at the lodge in the middle of nowhere.  But since I was there, it seemed like we should check out the ruins.
Most of the cliff-dwellings require going on a paid tour to see them.  After seeing the crowds and some annoyingly loud kids at the museum where tickets can be purchased, we decided that we didn't really want to go on a tour and would stick to the cliff-dwelling that is open to just walk around.  Unfortunately the trail to it was closed due to a rock slide and we had to make do with a view from across the way.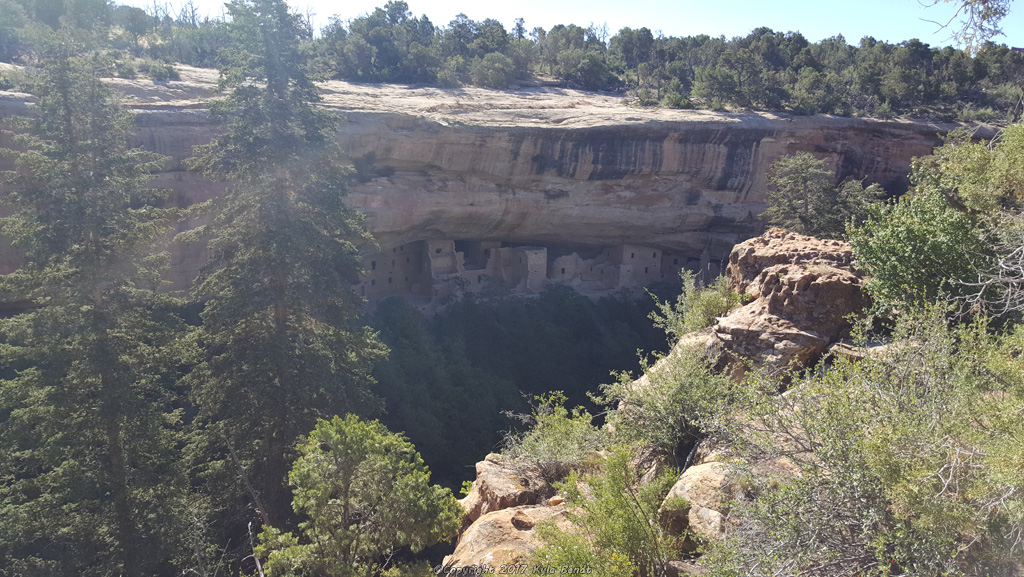 We ended up taking another trail 1.25 miles out to some petroglyphs.  It would have been a bit more enjoyable had we planned for a hike.  The way out to the petroglyphs I felt fine, but by the way back I was sorely wishing for a drink and a snack.  I also fail to get very excited about ancient graffiti, but it was a very neat hike along the side of the canyon with rock staircases and a few narrow passages.
Petroglyph Hike
Click on a thumbnail to view the larger version
After the hike we had a much-deserved lunch and then left the park for another night of camping in the National Forest in Colorado.  I know there are a bunch more ruins and things that we didn't get the chance to see, but I don't feel like I'm missing out.  It's a pretty area and I wouldn't mind going back if the opportunity presented itself.  I also don't feel a pressing need to go back.
Clearly it's the type of thing that some people are very into.  There were license plates there from dozens of different states and people at the restaurant there speaking languages I didn't recognize.  If one is into archeological-type things then it's clearly a must-see destination.  For me, I'm glad to have seen it but would probably be happier going to a new place next time.