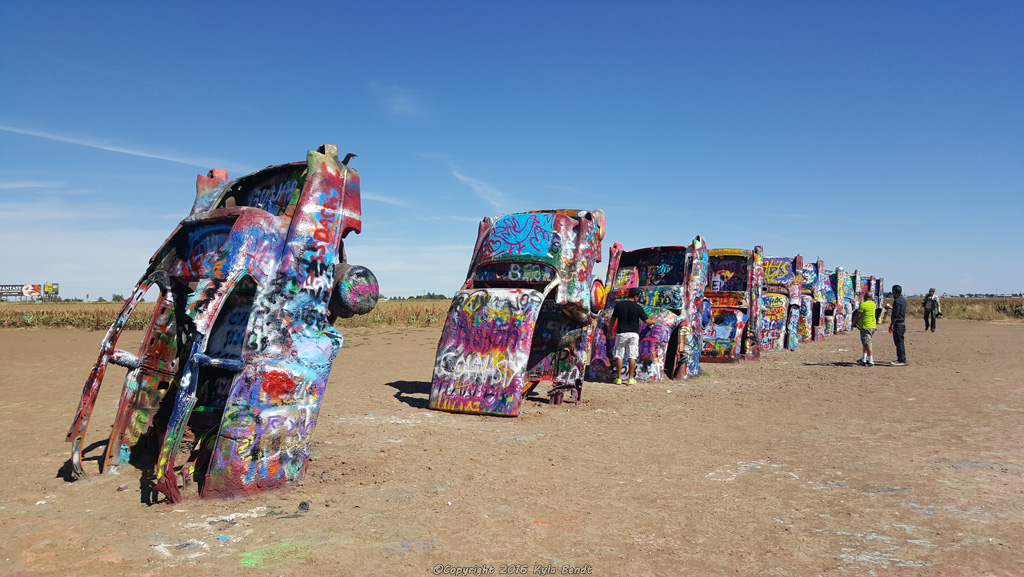 Cadillac Ranch is an iconic stop on I-40 just outside of Amarillo Texas.  It's a place I've known about for years, but never stopped at on my many trips past it.  It's a very cool photo-op, but I tend to shy away from places that are too popular.  Plus, the cool thing about it is that you can go add your own spray paint to the cars and then take a picture of your art and I've never been prepared with my own can of spray paint.
On my latest trip out to Oklahoma, I just happened to pull off at the exit for Cadillac Ranch in need of a break from driving.  Since I was pretty much right there, I figured I'd stop to see it and stretch my legs a bit.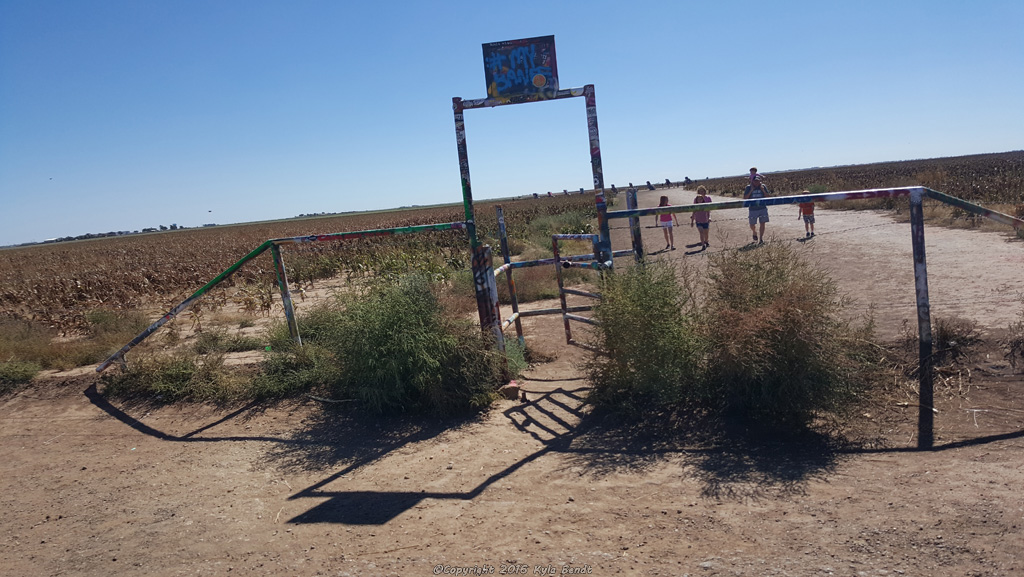 It was pretty much exactly what I expected: a whole row of Cadillacs sticking up out of the dirt with layers and layers of spray paint.  Lots of people and the occasional abandoned spray paint can on the ground.  With all the bright colors, the cars do look very cool.
While a lot of people will say they're 'not artists', I think it's cool that so many people come to leave their mark here.  Given the opportunity, most of us want to express ourselves with paint and color.  Maybe knowing that in 10 minutes or the next day, whatever is painted will be covered up by the next person frees one from worrying about perfection.  Despite being over-populated for my preferences, Cadillac Ranch is art at it's finest in my opinion.
Cadillac Ranch
Click on a thumbnail to view the larger version
Parking is on the side of the frontage road, and the pavement in that area is also covered with spray paint.  The gate fence at the entrance is equally coated and even the dirt and the plants on the way bear spray paint.  In some ways, I thought that was cooler than the cars themselves.  Spray paint probably isn't good for plants, but it kind of looked cool.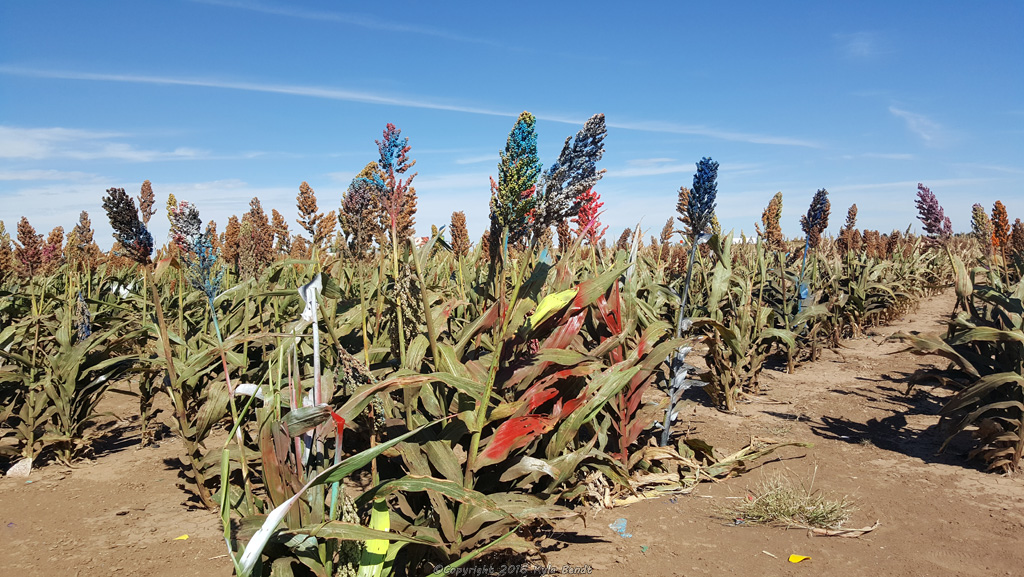 I snapped a few pictures of the cars, a few more of the plants and dirt, all the while regretting that I didn't have my own can of spray paint.  Then I jogged back to my van in an attempt to get my blood flowing a bit before more hours driving and a final stop for the day at Red Rock Canyon State Park.