Today I wanted to share my favorite books on food. Some of them are cookbooks and others are a bit different. They're all books that for one reason or another I really love.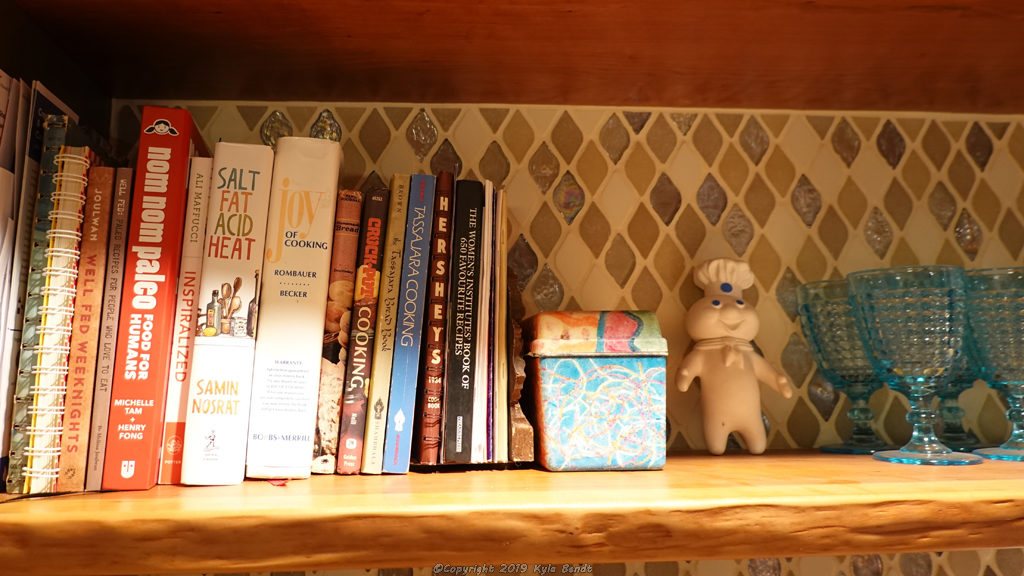 In one of his books, Michael Pollan talks about how people spend more time watching cooking shows than actually cooking these days. He ponders about this fascination with watching other people cook. I don't watch cooking shows, but I do seem to have a certain fascination with reading about food.
At least I can say that I'm quite certain I spend more time actually cooking than I do reading about it. I'm constantly trying to find a more wholesome approach to food in my life – without actually giving up baked sweet things.
With that said, here are the books that made my list of favorites:
Salt Fat Acid Heat: Mastering the Elements of Good Cooking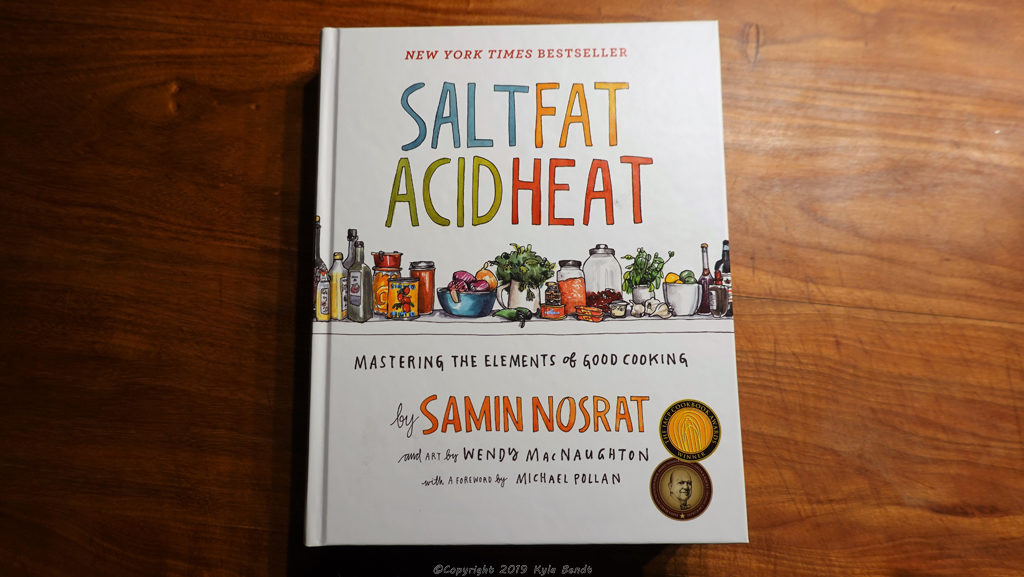 Salt Fat Acid Heat by Samin Nosrat is an amazing book. It starts with a chapter for each of the title elements of good cooking and then has recipes to put the principles into practice. It has been eye-opening to me and has provided me with interesting tid-bits that I think will make me a much better cook.
Among many, many other things, I learned about how adding a little salt and a few drops of fresh lemon juice to my eggs for omelettes will make them fluffier and moister… and it works!
In the salt chapter, Samin also makes a claim that salt does more to cut bitterness than sugar. For example, putting salt on a grapefruit does more to change the flavor than adding sugar. So I had to try it, even though I don't like grapefruit.
It was a fun little experiment to run: I lined up a plain piece, one with salt, one with sugar and one with salt and sugar. She was right! The salt really did make the grapefruit less bitter. I still don't like grapefruit though. Not even with salt.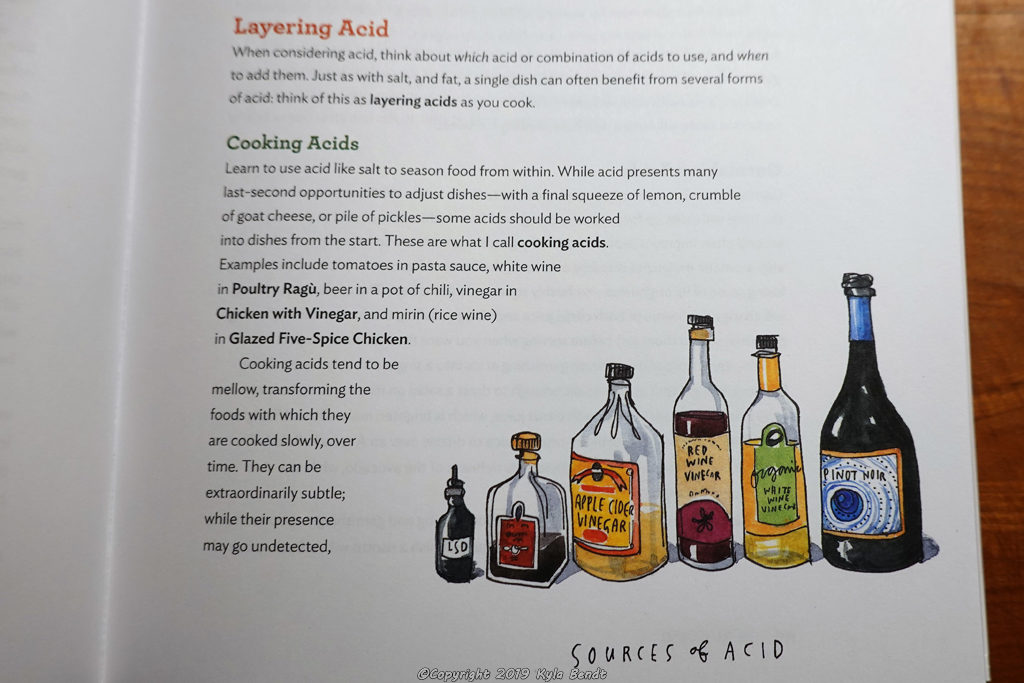 After reading the chapter on acid, I started squeezing fresh lemon juice on the veggies on my omelettes right before eating. It makes them taste so much brighter without being lemony at all.
This book also has some of the best illustrations: they're gorgeous and also come packed with a bit of humor.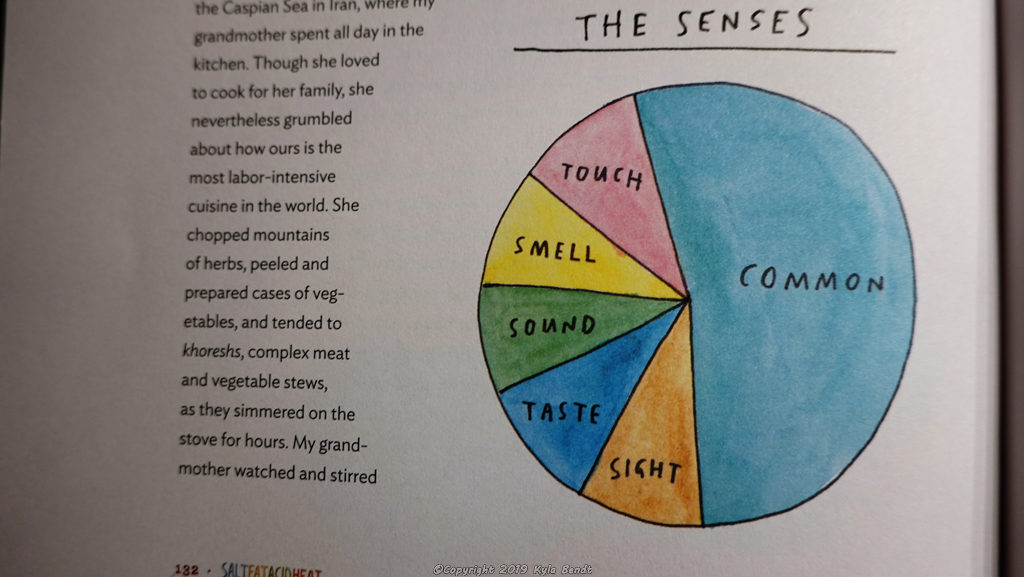 Kids Cooking: A Very Slightly Messy Manual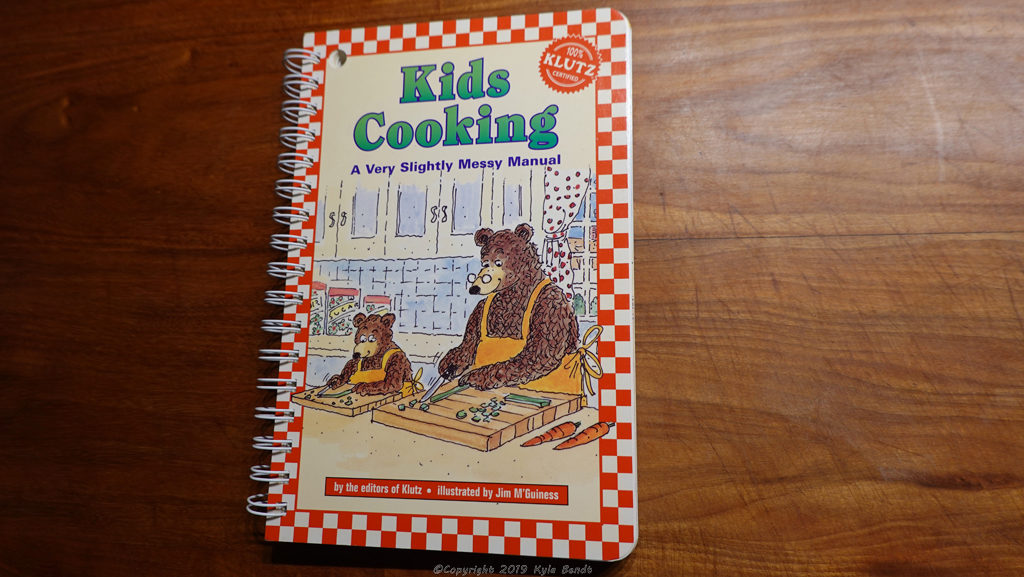 This was my favorite cookbook as a kid and I fondly remember many of the recipes such as Buried Treasure Muffins, Happle Bagel Sandwiches, Juicy Orange Rounds, Carrot Raisin Salad, Frosted Chocolate Conecakes and Disgustingly Rich Brownies. Plus it has a few non-edible recipes for things like Play Dough and Face Paint.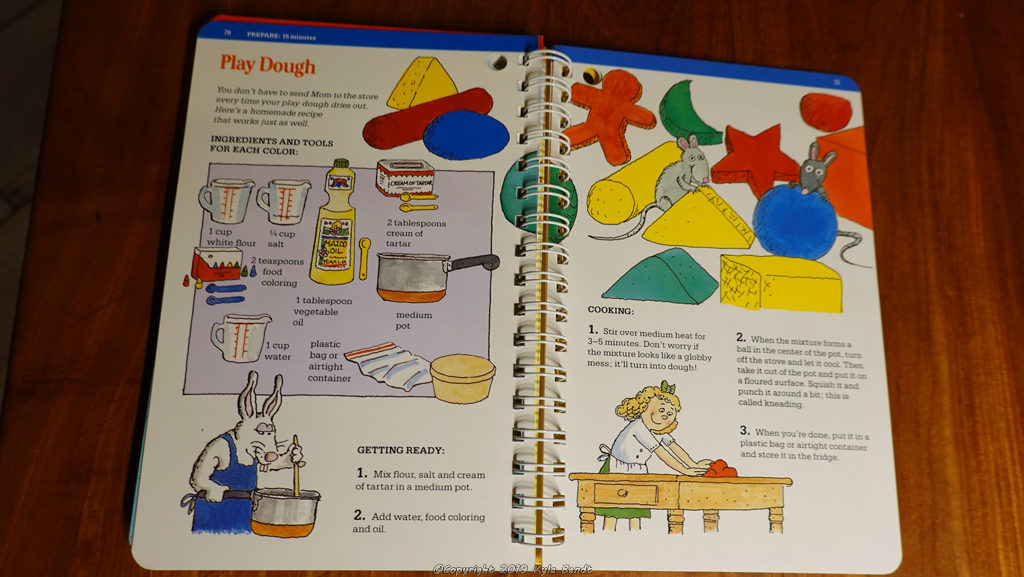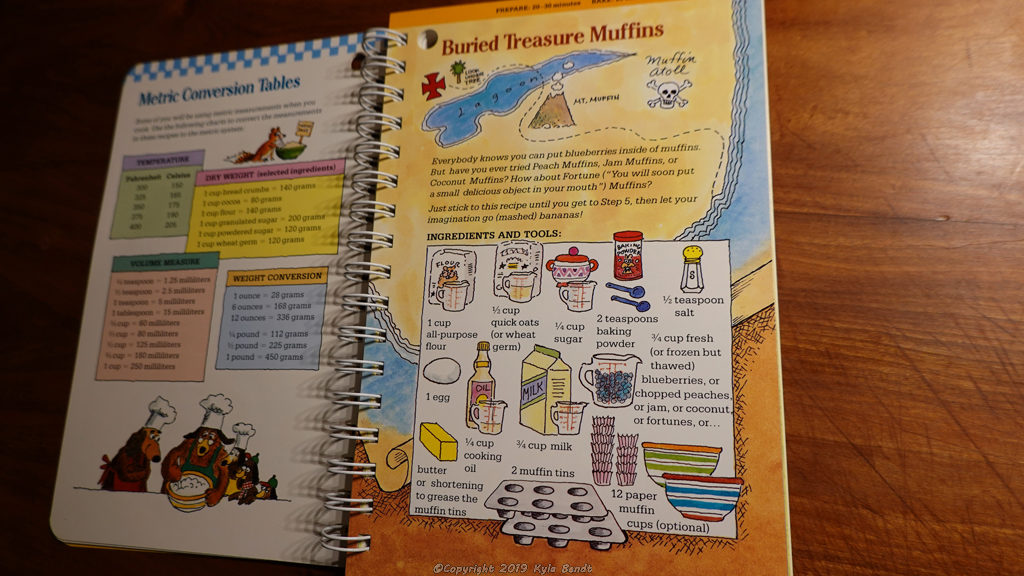 I'm not sure who in my family has the original copy of the book we had when I was little, but when I saw it again as an adult, I snagged my own copy. Sadly, it seems to be out of print, but used copies are available on Amazon (they might not come with the original color-coded measuring spoons though).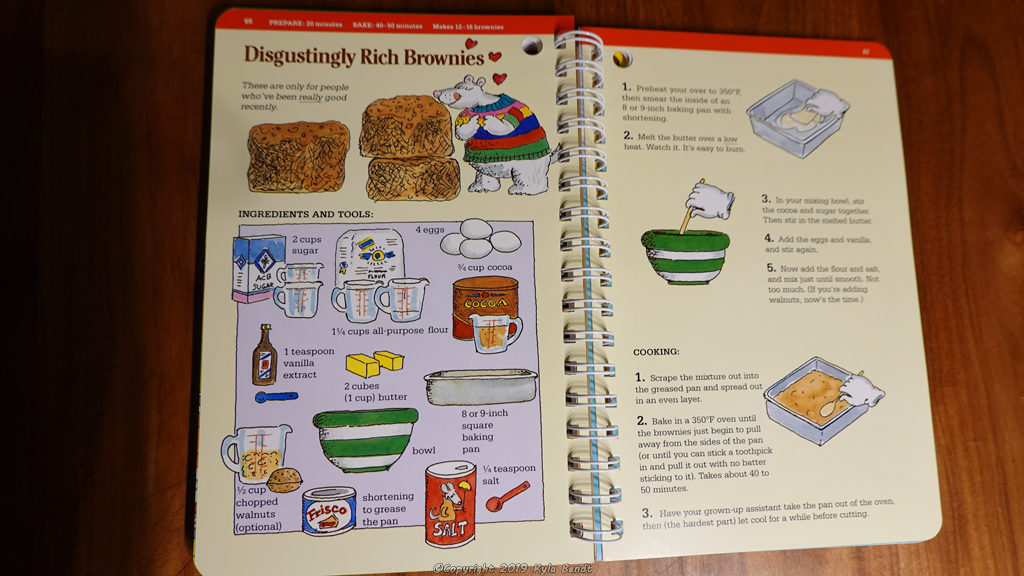 I love this book for it's illustrations and my fond memories of making (and eating) many of the wonderful recipes. Also, for the brownie recipe.
The Tassajara Bread Book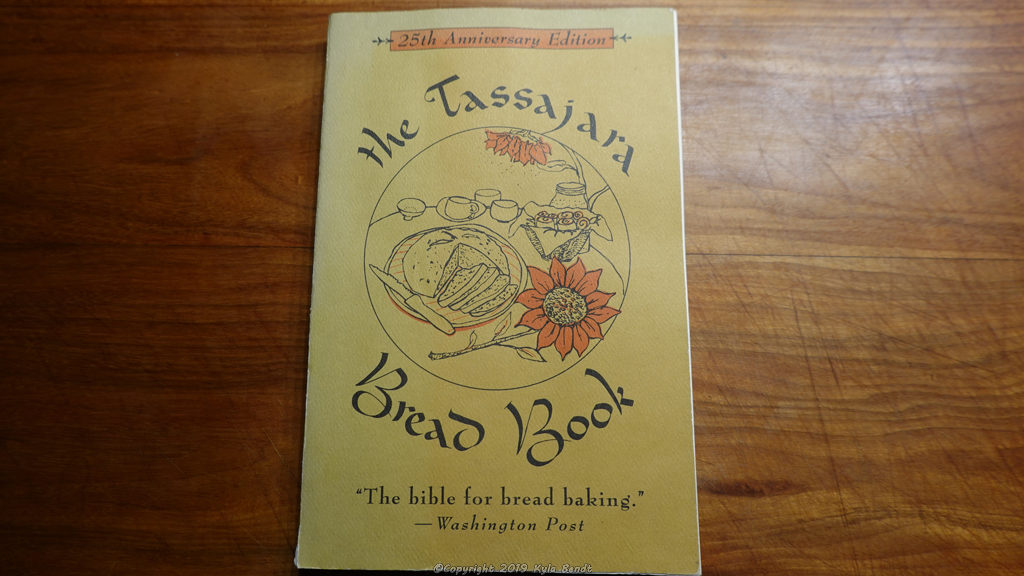 The Tassajara Bread Book by Edward Espe Brown was my one and only introduction to baking bread. My mom gave it to me when I was 14 or 15 and it's continued to be my reference book. It has incredibly detailed instructions to get you started with a simple yeast bread and many other variations and recipes to keep you going after that.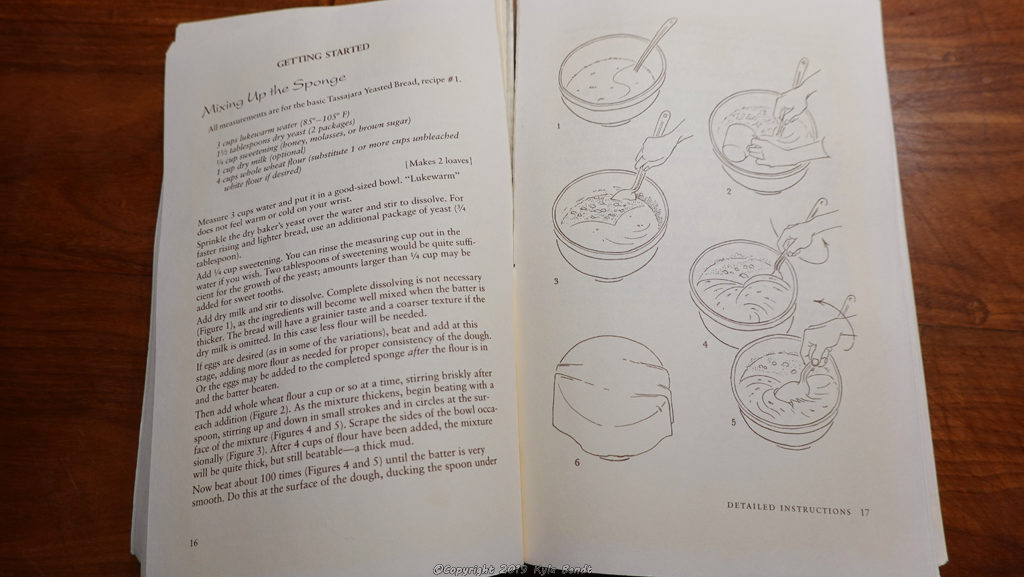 I love this book because it's how I learned to bake my own bread and because the author's warmth and earthy passion for baking really shine through.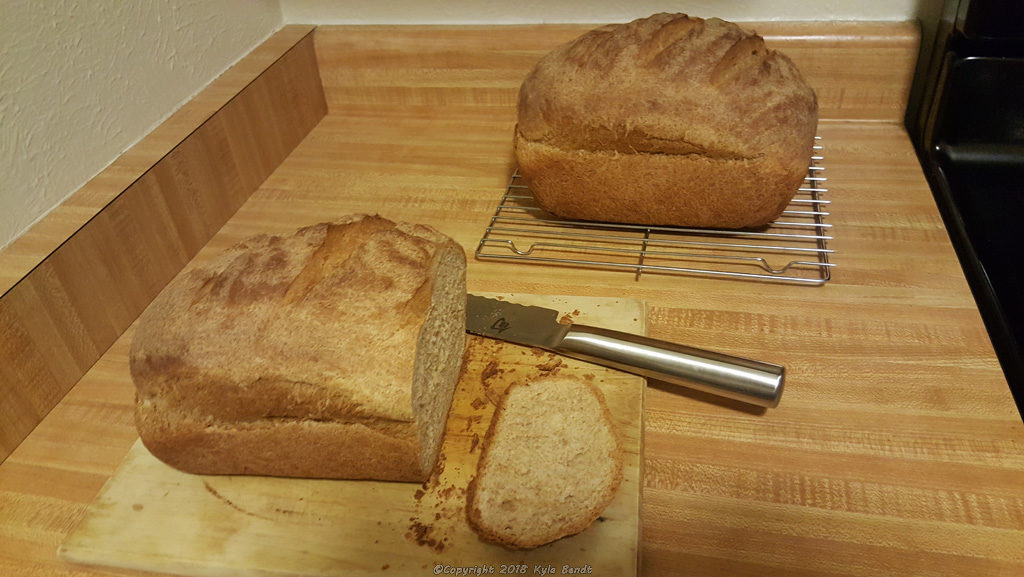 Nom Nom Paleo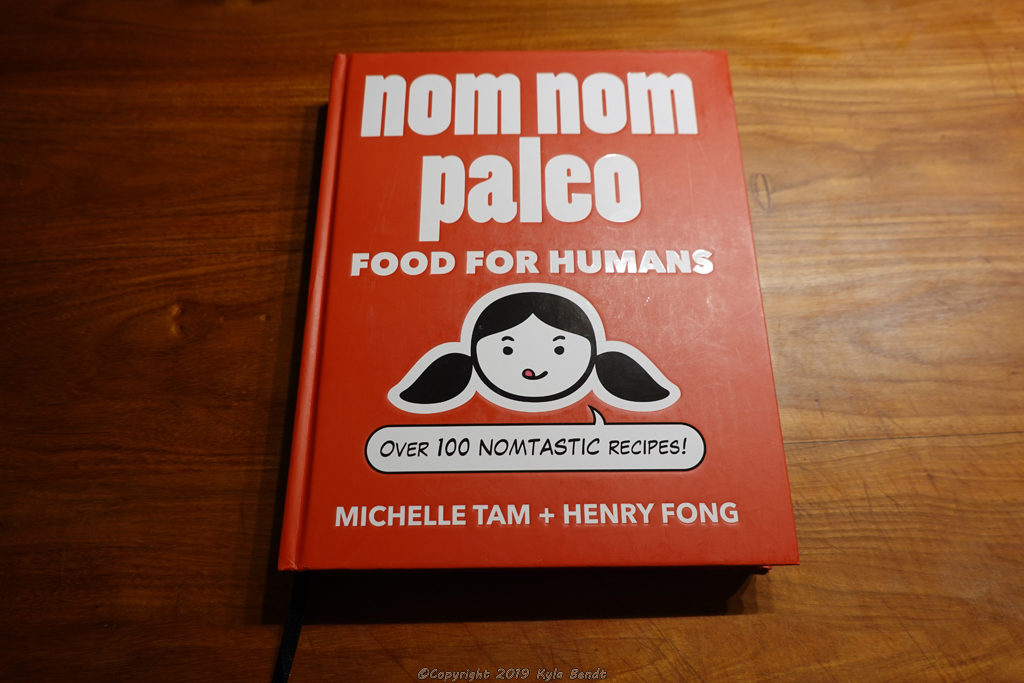 Nom Nom Paleo by Michelle Tam and Henry Fong is a gorgeous book with lots of pictures and entertaining cartoons. Plus it even has some great paleo recipes. Even if you're not a paleo eater, it's a wonderful cookbook filled with flavorful awesome recipes like Magic Mushroom Powder.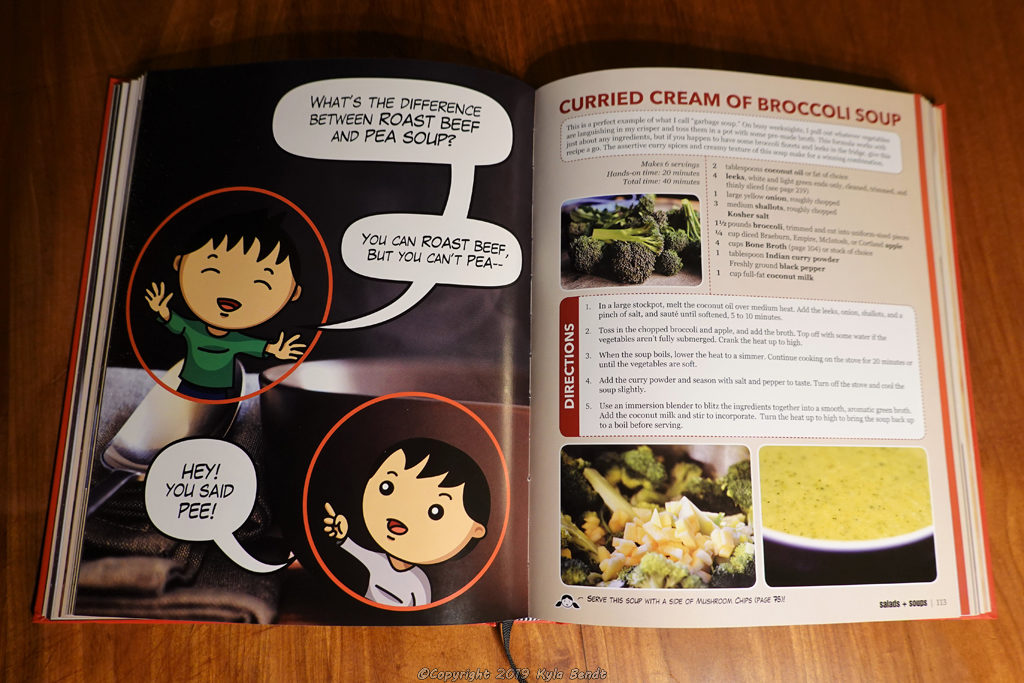 The website by the same name (nomnompaleo.com) also has tons of great recipes. My favorite this month has been Sheet Pan Chicken Fajitas with Avocado Crema. These are ridiculously awesome. Even Toddler B seems to agree… sort of. He won't eat the onions or bell peppers but will devour the chicken pieces.
Cooked: A Natural History of Transformation
Cooked by Michael Pollan is an amazing read. Actually, I borrowed the audio-book version from my library on the Overdrive app and it was wonderful listening to it in the car. (This being the only one of these books I don't own, I have no pictures for it.)
The book is divided into four sections with the themes of fire (grilling pigs), water (cooking with liquid), air (baking bread) and earth (fermenting things like cheese and beer). He finds experts for each of these areas to teach him the ropes.
He also forays into things like the history, chemistry, politics, and mass-production of food. It was clear that Pollan had exhaustively lived and researched what he was writing about. I'm the sort of reader that is just curious about everything, so I really enjoyed all of the details and his various tangents.
I loved this book for it's depth in exploring the topics covered and for the desire it sparked in me to be more hands-on with my food. Sometimes cooking can feel like just a chore, but this book is a reminder that it can also be something really special.
Well Fed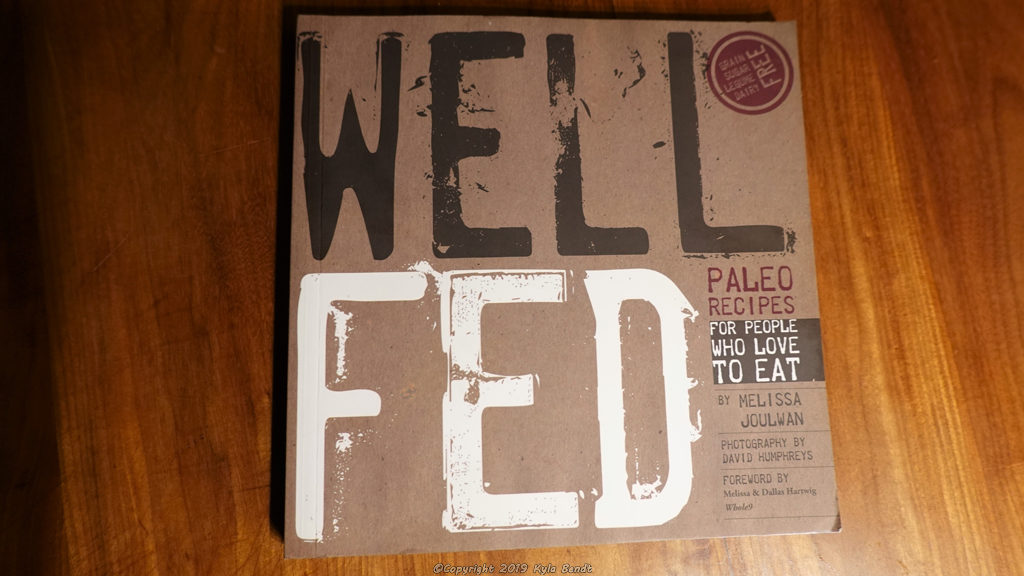 Well Fed by Melissa Joulwan is another fantastic paleo cookbook that I'd recommend even if you're not paleo. The pictures are wonderful, she includes lots of options for variations on the recipes and her love of different flavors really shines through.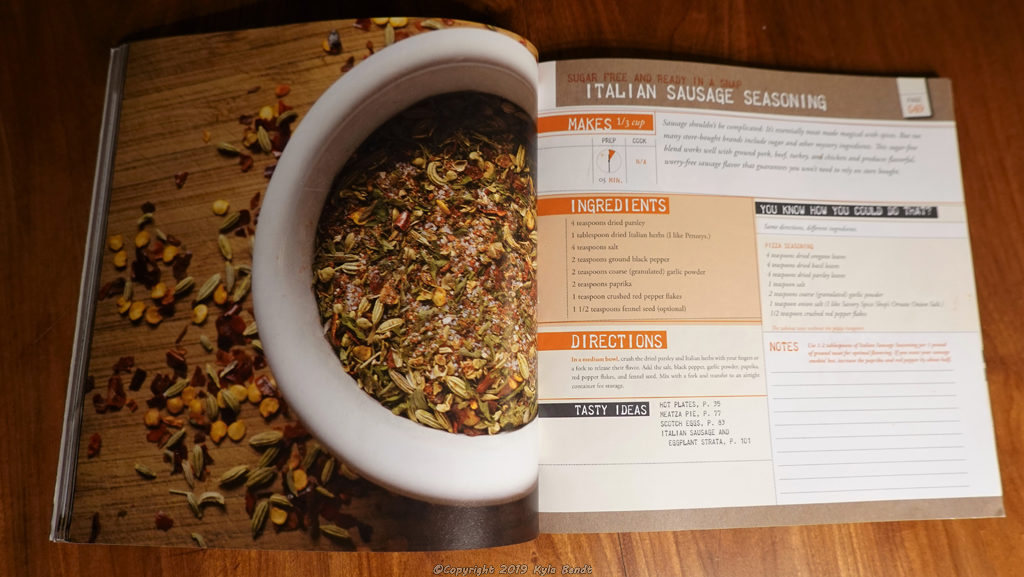 The recipe for sausage seasoning which turns plain ground turkey into a savory delicious food and spices up breakfast is one of my favorites. (This can be very important if eating paleo or doing a Whole30 when eggs for breakfast are just getting really old.)
I also love her Chocolate Chili recipe. The Meatza Pie is delicious and the Cocoa-Toasted Cauliflower was surprisingly good (not that I didn't expect her recipe to be good- just that cauliflower strikes me as a washed-out version of broccoli both when it comes to color and to flavor).
Mostly, I love the attitude towards food and all the suggestions for experimenting and trying different options.
It Starts With Food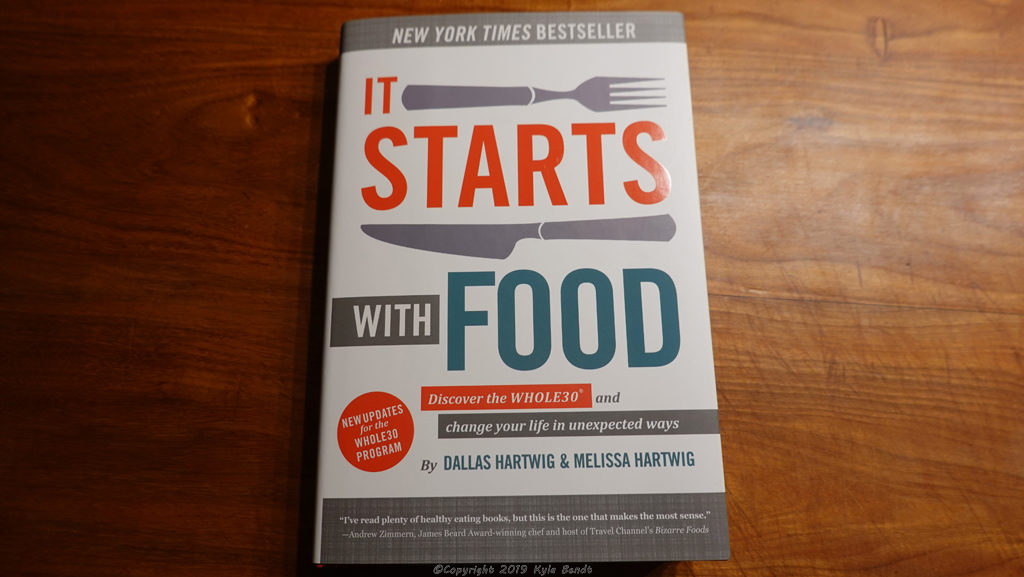 It Starts With Food by Dallas Hartwig and Melissa Hartwig is the original book behind the Whole30. It goes into the science of why some foods are good for us and others aren't. It makes it so clear why the low-fat calorie-counting method of dieting doesn't work.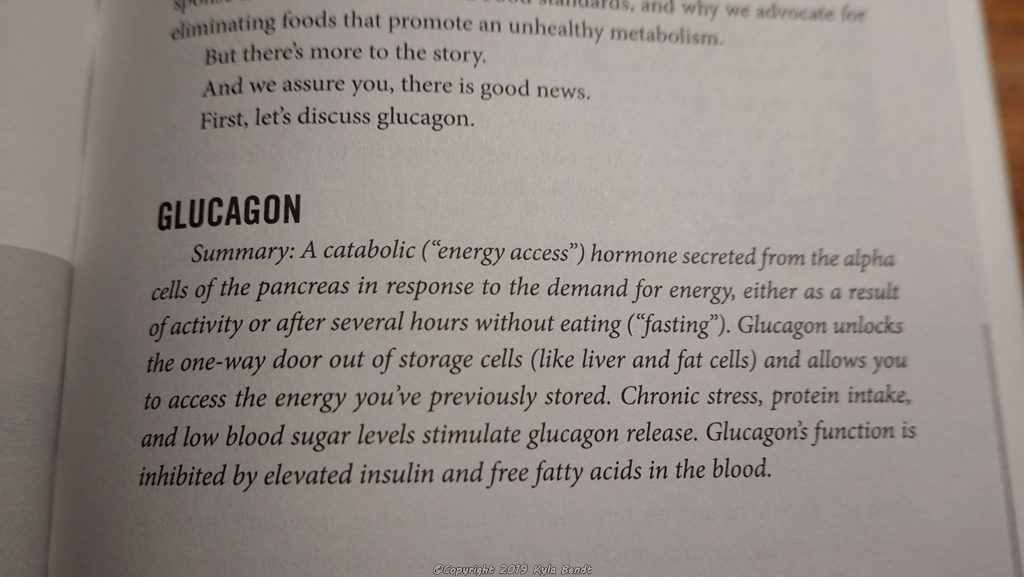 One of my key take-aways from this book was a better understanding of how certain foods affect our hormones (such as insulin and leptin) and these in turn affect energy levels, blood sugar levels, fat storage and the ability to burn fat for energy.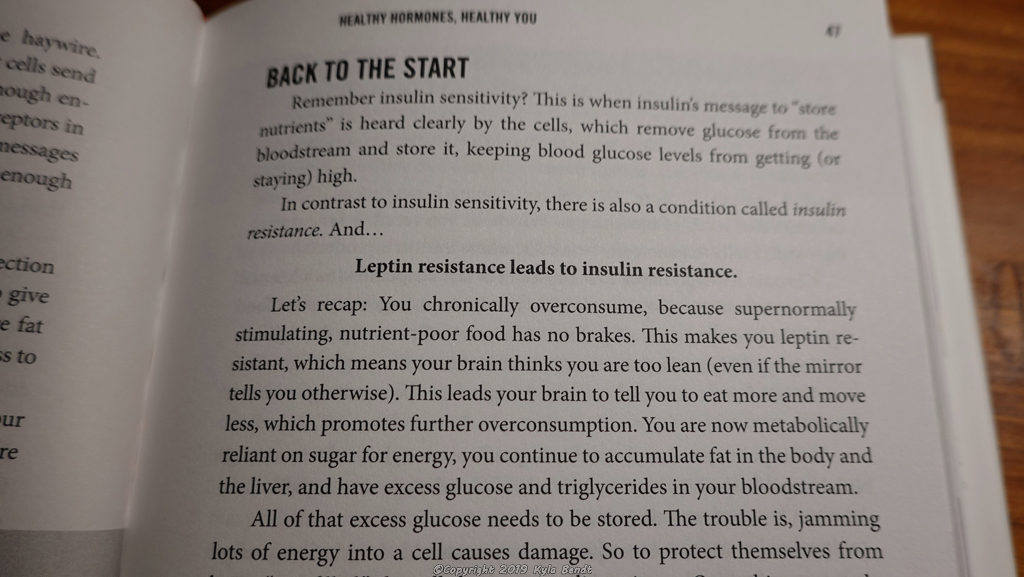 It has lots of sciency bits, but they do a good job of breaking it down to be accessible to anybody. I'm the sort of person that if I see the word 'sciencey' I'm ready to dive in. If you're the sort of person that sees it and wants to run the other way, don't worry. This book explains things so they'll make sense.
Another key take-away for me was understanding how some foods can cause general inflammation in the body leading to symptoms like achy joints and acne. Even foods that one isn't necessarily allergic to can cause problems to the immune system.
After going through the things you shouldn't be eating and why, it goes through the things you should be eating. Then it covers the Whole30 guidelines and discusses putting all of the theory into practice with a few sample recipes.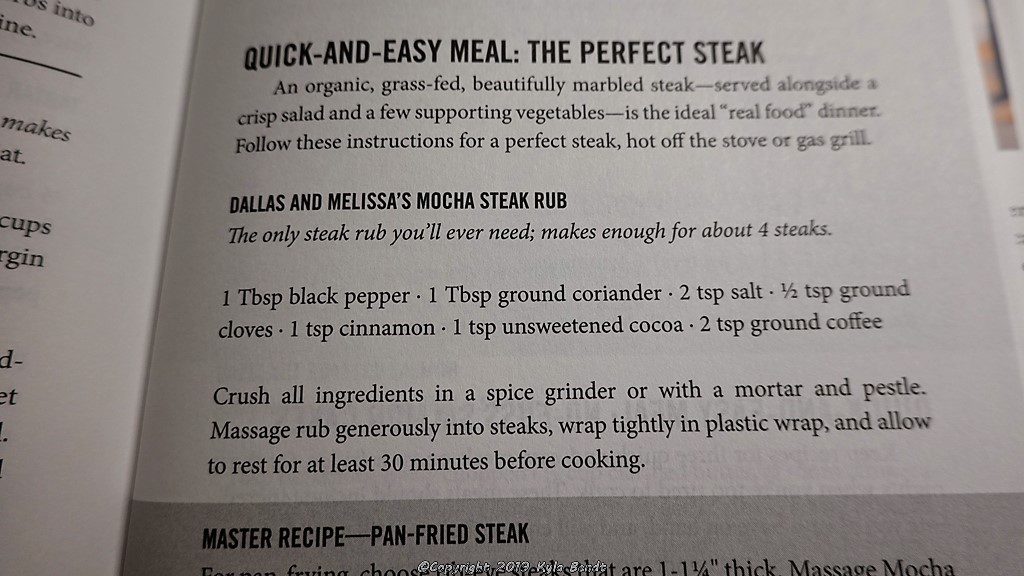 It also led me to try the Whole30 twice now, which has had a big impact on my dietary habits. I really did see some amazing results. The big things I noticed on my last one were more consistent energy, not feeling like I was ABSOLUTELY STARVING when I was hungry, my acne totally disappearing, and losing almost 10 pounds.
One of the amazing things about that last point is that there is no calorie restriction (or even calorie counting). I ate tons of food. But EVERY SINGLE bite was nutrient-dense, real food: meat, eggs, seafood, tons of vegetables, healthy fats and a little fruit. To me, it really does prove that when food causes a healthy hormonal response, it becomes so much easier for the body to lose fat.
You can read more about my personal Whole30 experience here.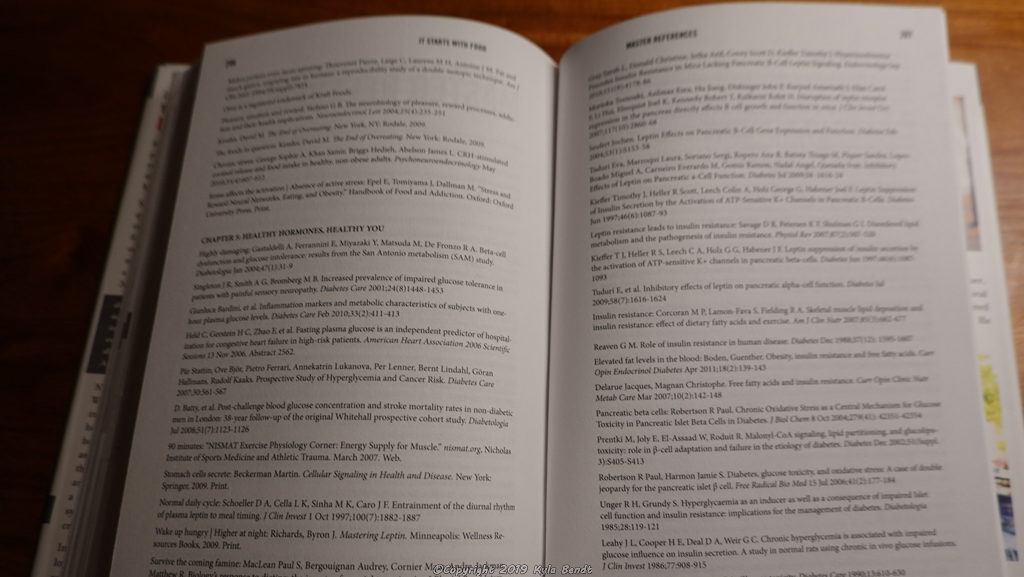 What are your favorite food books? Let me know in the comments.