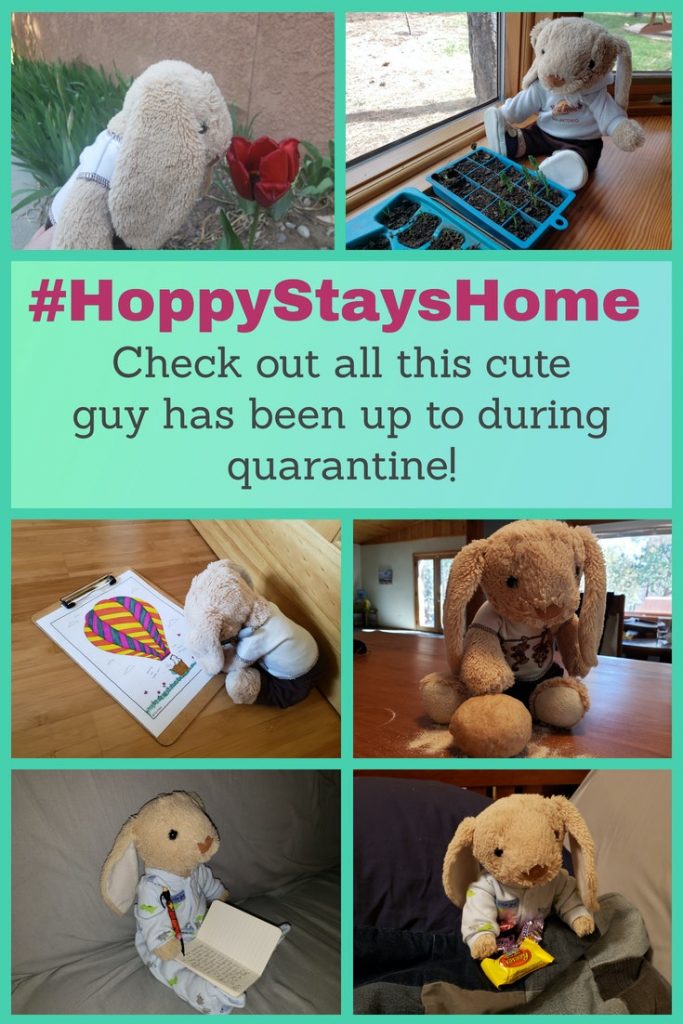 Like a lot of people across the world, we've been staying home a lot lately.
Some people are doing really cool things to give back… making masks, designing ventilators, helping their neighbors, sharing their talents online. One thing I've found really cool about all of this is just seeing the vast community spirit, kindness and desire to pull together.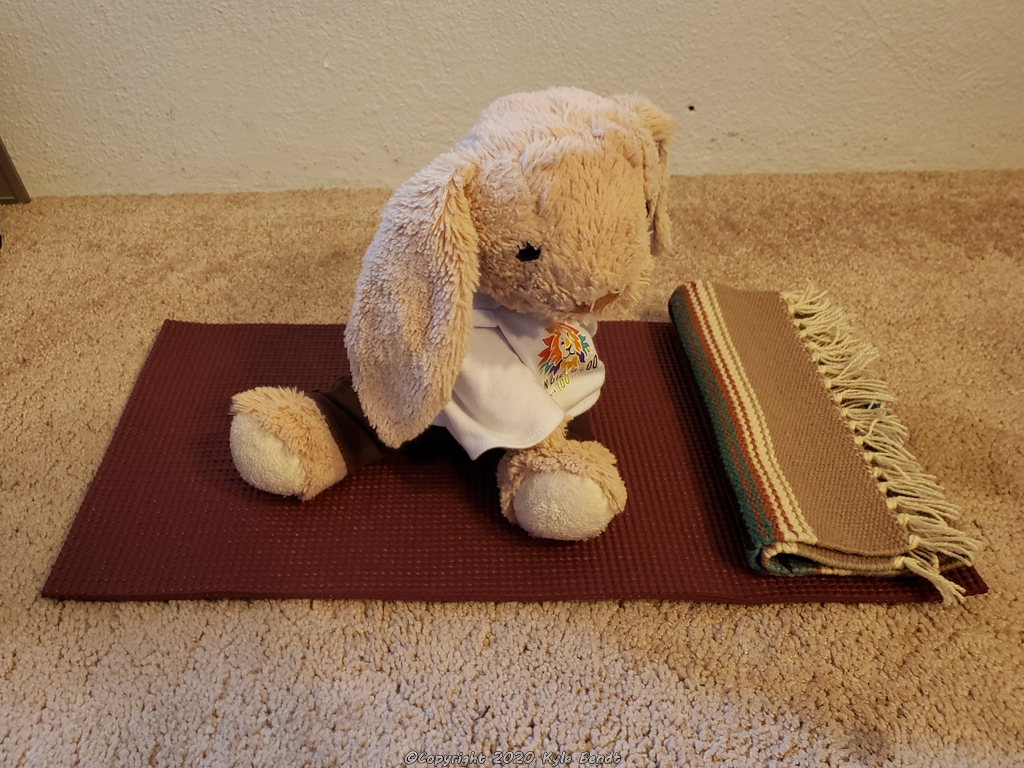 I feel kind of bad because I don't feel like I'm doing any of those awesome things. I have to keep reminding myself that the 'mom of a young child' phase of my life is temporary and that it is okay to say no to all sorts of other awesome things to focus my energy on said young child. Which in itself is a form of giving back to the world.
But I did start a light-hearted project of taking (almost) daily pictures of Hoppy at home which I have titled #HoppyStaysHome.
There are so many things that I want to be doing with this time at home and on a daily basis, I feel like I'm not doing much of it. I never get ALL the things done, but I almost always get one or two of the things done each day. It's actually adding up to rich days and seeing all of the Hoppy pictures I've collected reminds me of that.
A few things Hoppy and I have done:
Cooked a lot of stuff and tried some new recipes
Bake bread and muffins and a few frozen pizzas
Taken afternoon naps
Gone on hikes and bike rides
Checked the mail for special packages
Played in the snow and the sun
Ate Easter candy after B went to bed
Spent time exploring our own yard
Appreciated flowers
Yoga
Taken time to journal and read
Updated my laminated recipe card collection with new favorites
Planted seeds (most of which already died)
Replaced said seeds with a few plants from Walmart
Colored pictures
Played drums
Made some new coat hooks
Read a ton of books to B
Made root beer floats
Watched the sun set
Talked to friends and family on the phone
And I'm working part time too
Here are a few of the behind-the-scenes pictures too. B thinks it's great fun taking Hoppy around.
P.S. If you're interested in learning how to bake bread during your time at home (or any other time) I highly recommend The Tassajara Bread Book. It has super detailed instructions to help you get started.