One of my goals for the year was to take at least two pictures every day- one with B and one without. I felt so bummed out about my new camera not working that I just didn't have the excitement for it. Fortunately, the camera was still under warranty, so I mailed it in to get fixed.
Today, I got it back and it seems to be like new! Actually, I swear it's better than it was when it was new. It used to be slow to respond when I hit the power button to turn it on or off and now it's quicker to turn off and on which is nice. I'm so excited to have it back and really want to keep learning more about how to use it.
Despite the camera issues and not taking pictures every day, I was more mindful about taking pictures because of my goal. I know the every day stuff now will one day be the basis of my fond memories. It's just easy to take it for granted now.
So, here are some of my favorites from this month.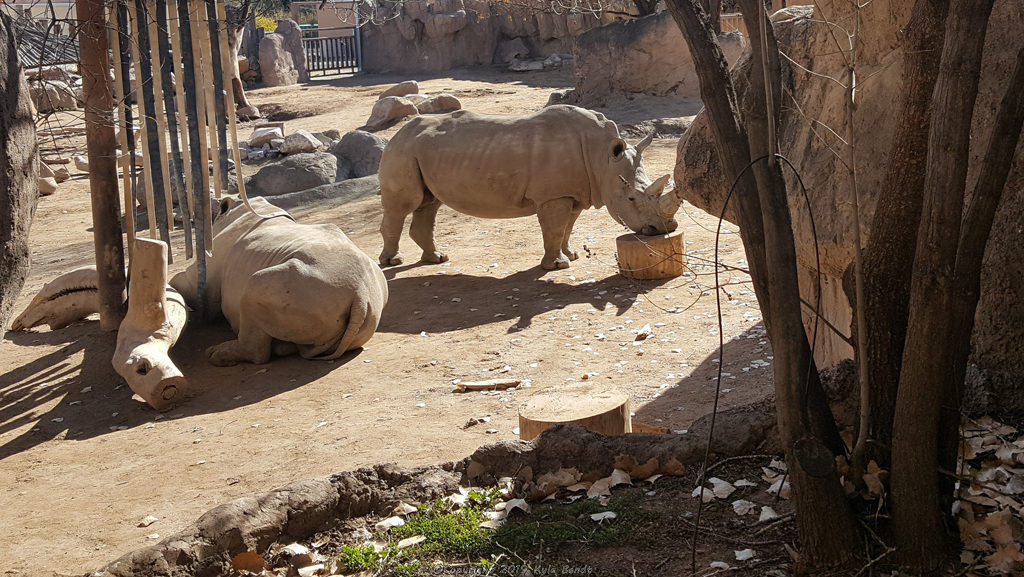 B and I went to the zoo to do a bit of walking around one day. I've learned the hard way that zoo pictures normally don't turn out that well. That cool animal just looks like a sad zoo animal in a cage in the pictures. But these rhinos about cracked me up. I think they're both totally asleep and I love how the one is face-planted on a big tree stump for a pillow.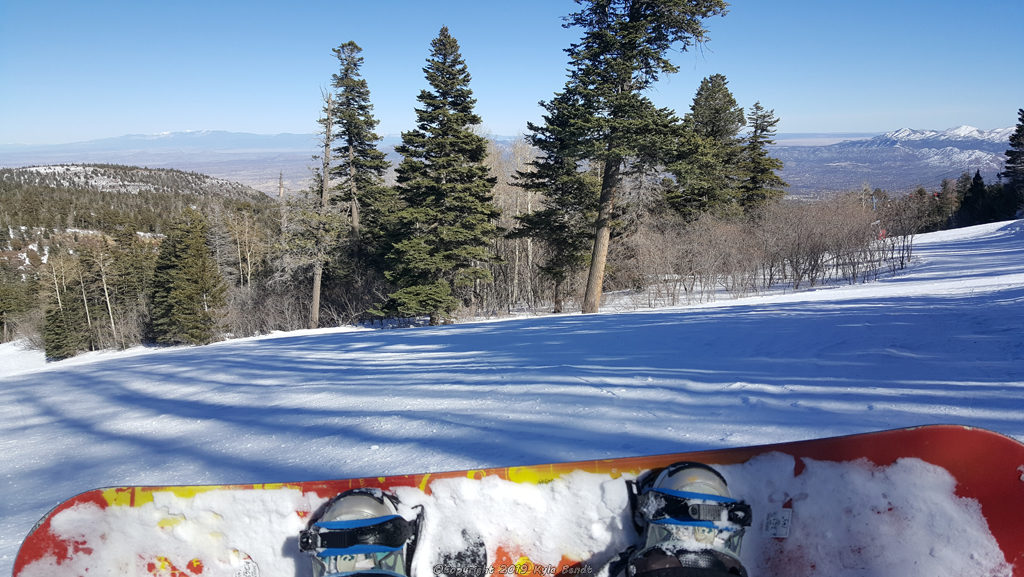 I made it out snowboarding for a day. After not going for a few years, it was totally exhausting. I snapped this picture while taking a bit of a rest.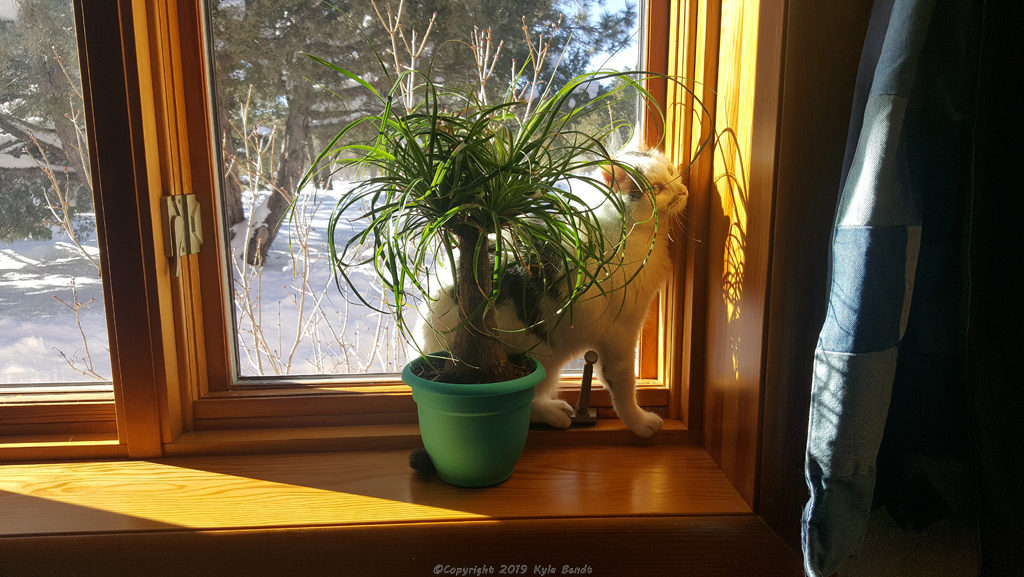 Who doesn't love a good cat picture?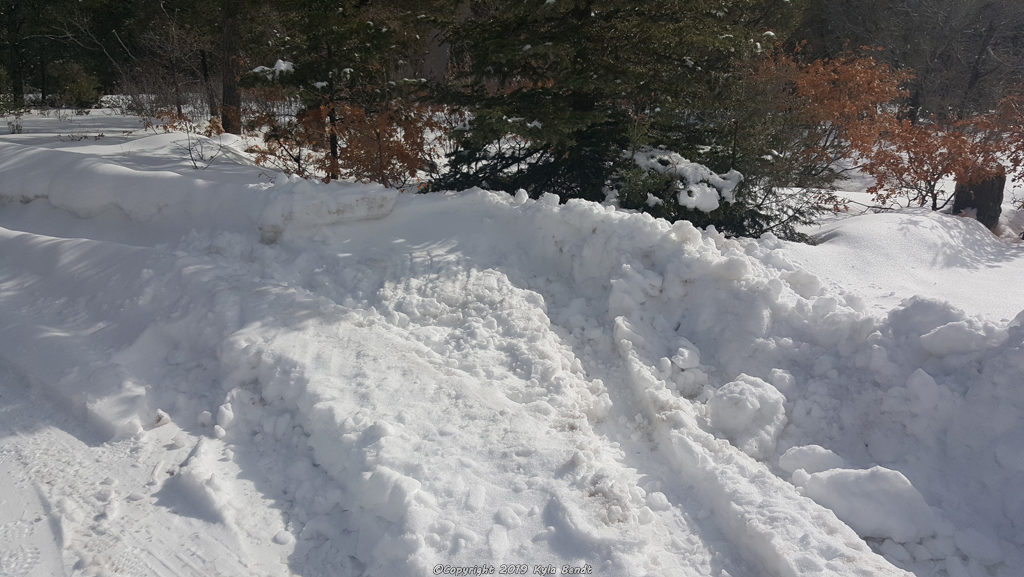 January has been pretty snowy here. The roads are plowed eventually and the snow melts on them a bit anyway. Our driveway is another story. So far this winter, I've gotten my car stuck once, S's car stuck once and once I drove S's car into the snowbank. It's a tricky balance between going fast enough not to get stuck and slow enough not to go sliding and I don't seem to have mastered it yet.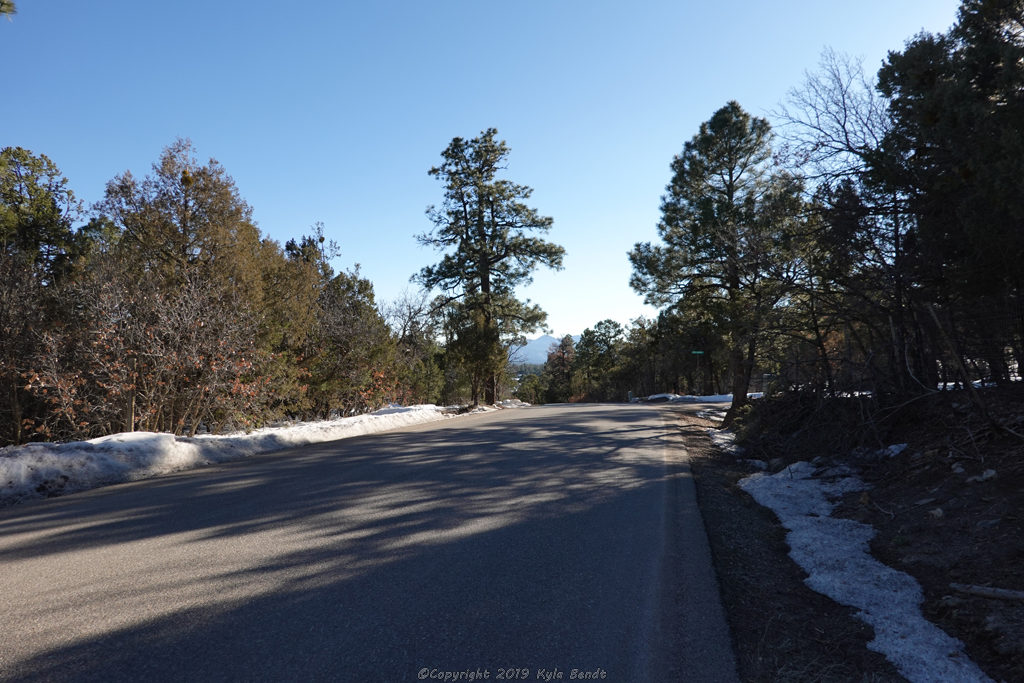 The snow and the cold and the dark of winter have had me feeling a bit down lately. Especially since I know the people in Albuquerque only 20 minutes away have barely had any snow, it's normally 10 degrees warmer there and more likely to be sunny. The whole comparison thing always gets me. But then I remember that it's totally gorgeous here and come spring and summer and fall, we'll have amazing weather… and those people in Albuquerque will still be 10 degrees warmer and sweltering.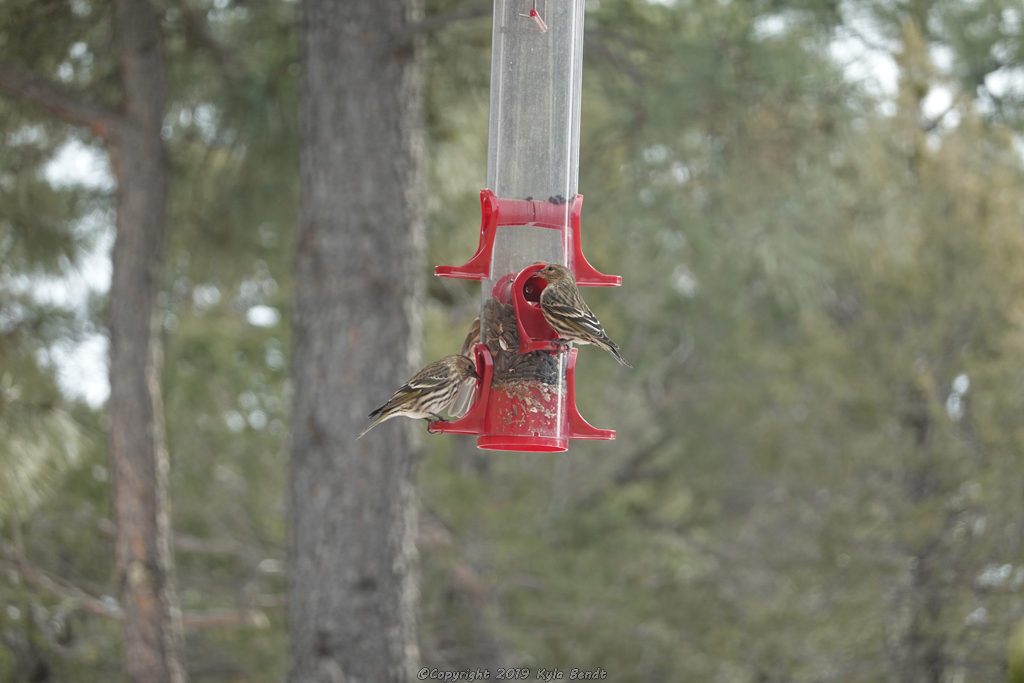 We got a bird book for Christmas. I think S said these are Siskins.
And… now for pictures of B!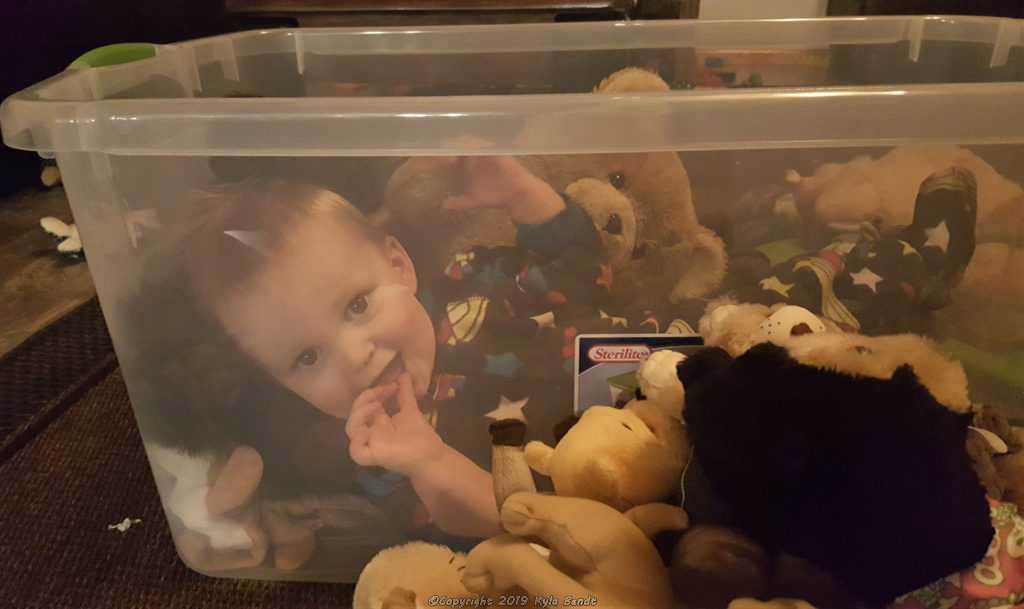 My mom brought me a big tub of my old stuffed animals and after I snatched out Simba, B had a blast playing with them.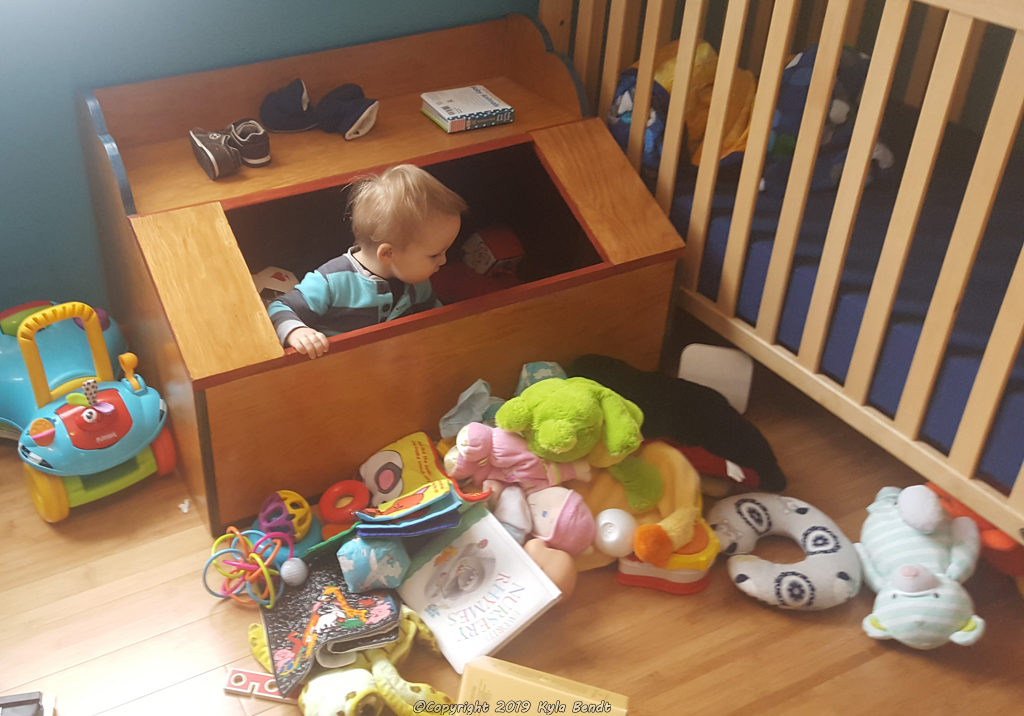 B has been into climbing into and on things this month. It totally freaks me out. Sometimes he gets stuck and sometimes he falls off of things like the coffee table. But also, I want him to learn how to climb and do stuff.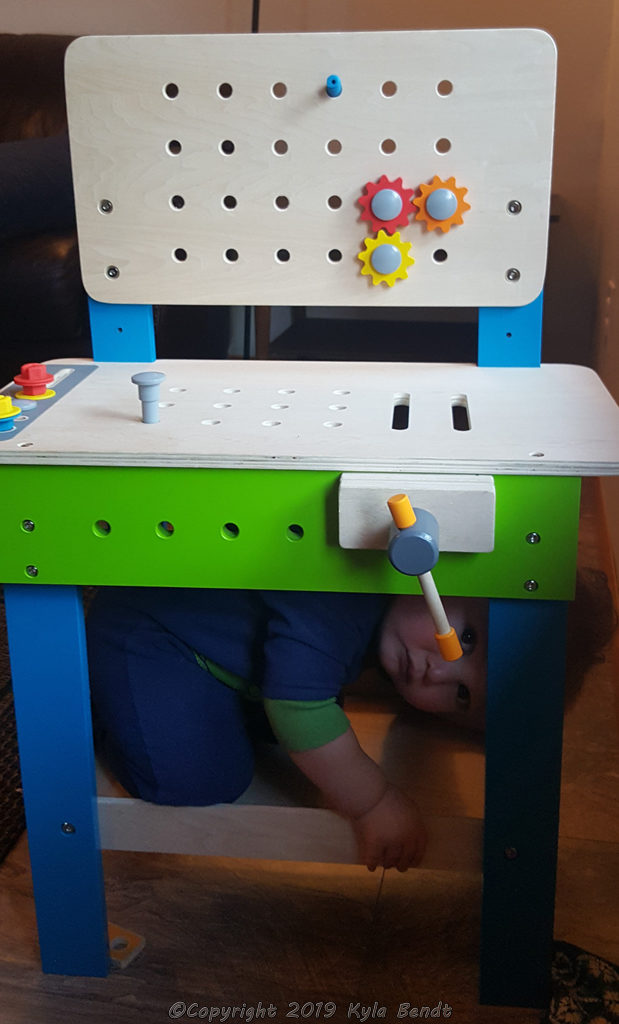 The workbench was one of the places he got stuck.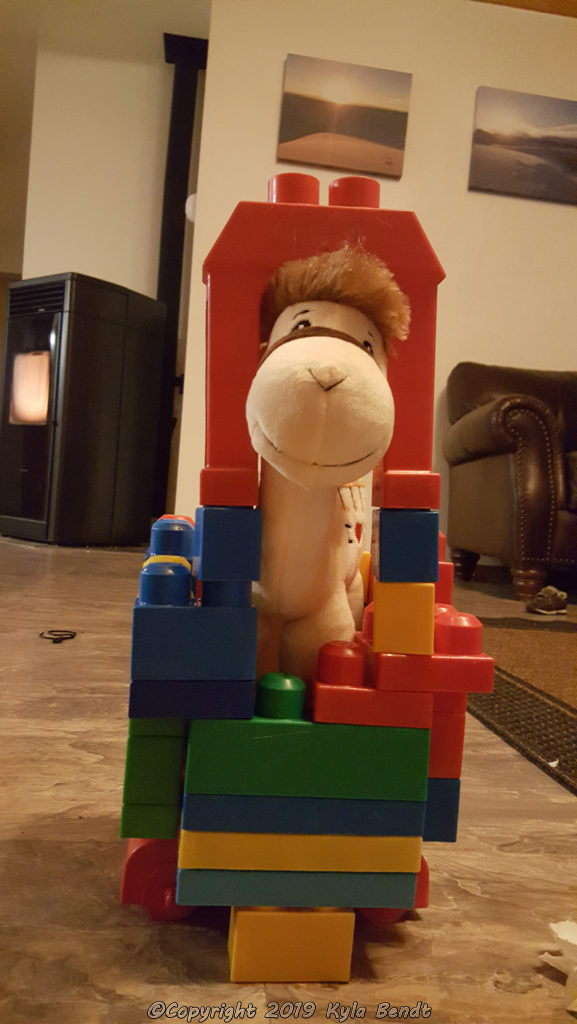 B got a camel for Christmas, so we built him a house.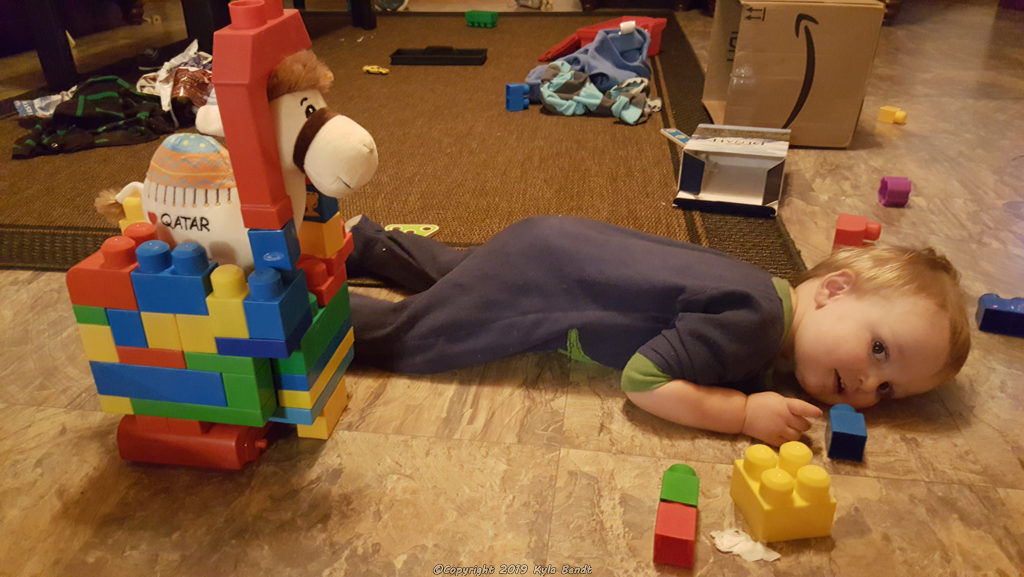 B is also obsessed with stealing paper towels and shredding them into itty-bitty pieces and leaving them all over the house.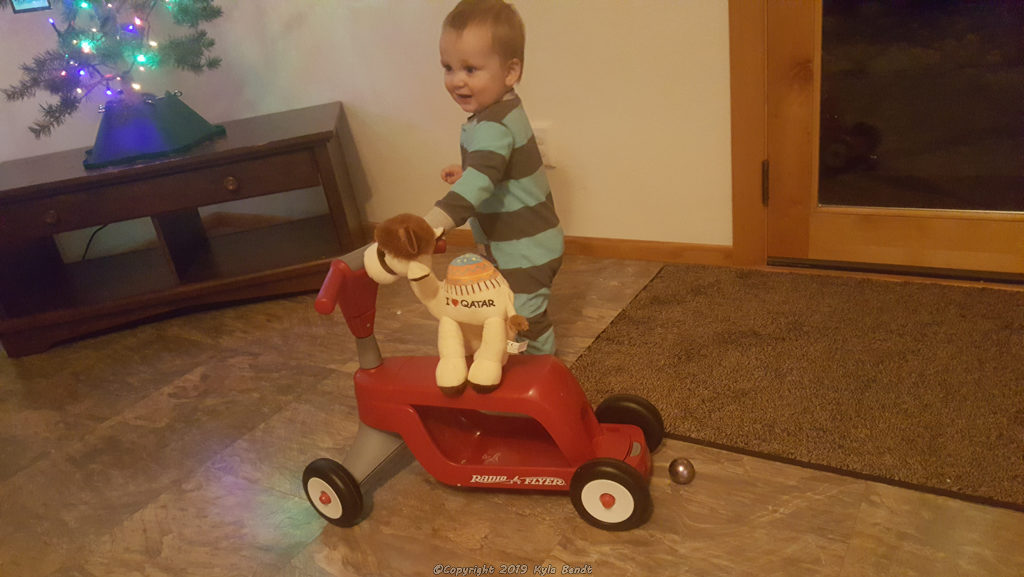 And camel went on a ride around the living room.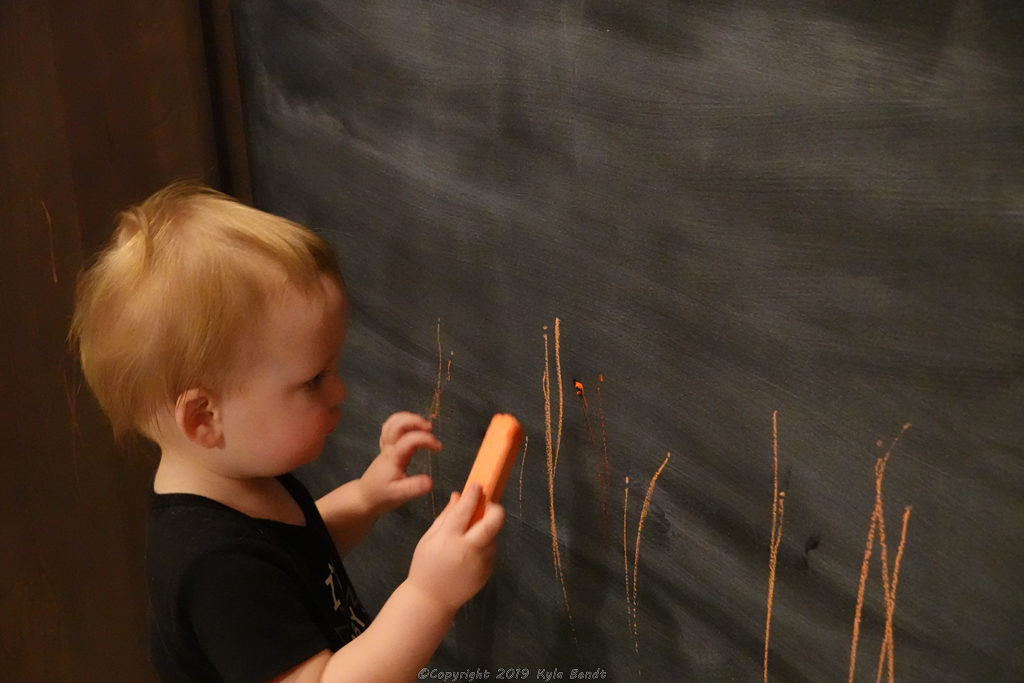 And look! He's doing a kid thing instead of a baby thing! He's really drawing!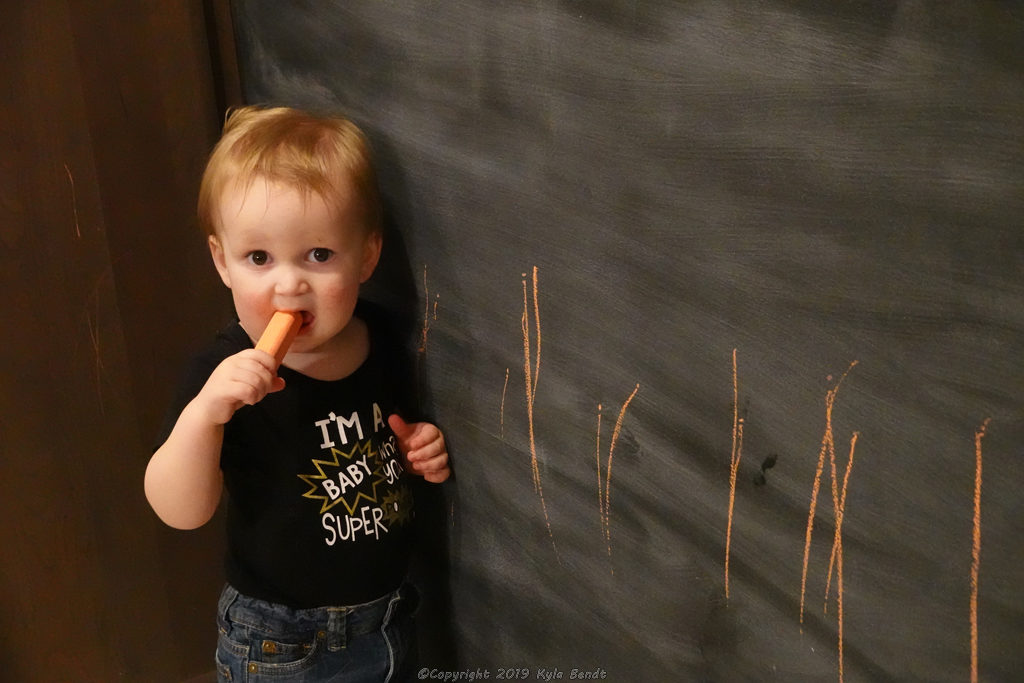 Oh, wait… no, back to just sticking everything in his mouth.
All in all, January was a pretty good month. Except for the week we all got stomach flu, but I didn't take any pictures of that.