My favorite stuffed animal as a kid was Baby Simba. I got him for Christmas one year and just loved him to death. I was obsessed with the Lion King. I had Lion King birthday cakes. Yes, plural. I had a Lion King cake two years in a row (and I still have the plastic lions that came on them). I had (ok, still have) a set of Lion King sheets and a blanket. I had Lion King pajamas and little Lion King action figures.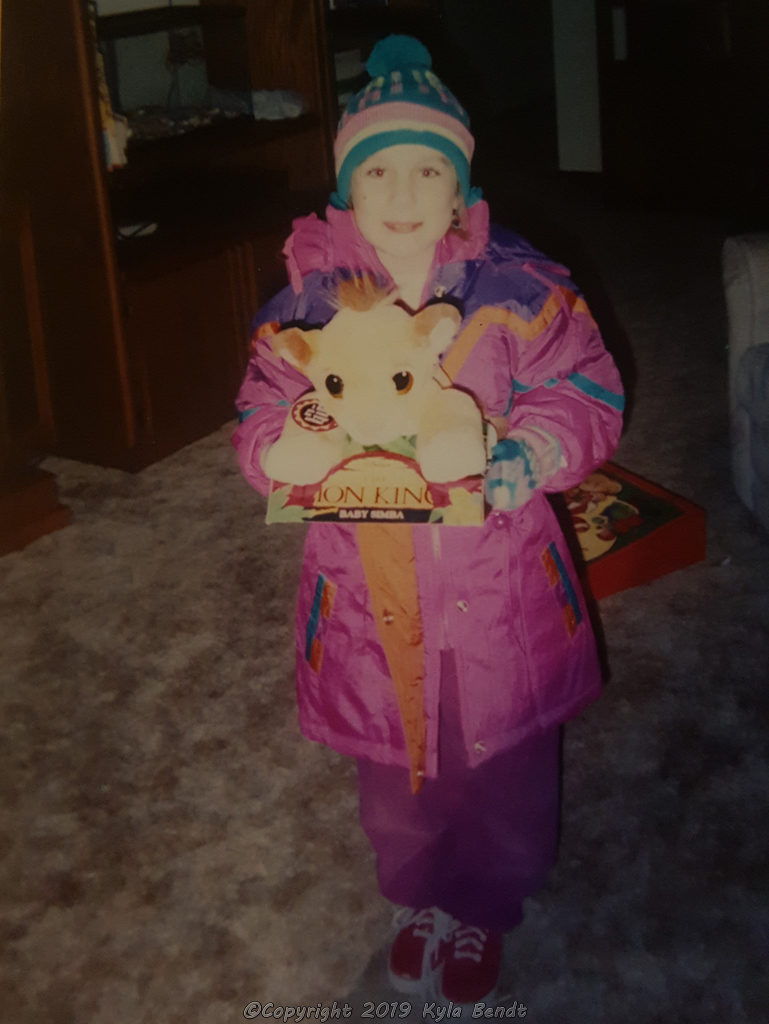 In fact, I had three of a certain set of plastic Lion King characters. Nala had a mysterious tendency to go missing and then I'd need a new set. My older brother lost a Nala in a mud puddle and I remember he was nice to me all day because he knew how much I loved my little lions. I don't know what happened to the other Nala, but today, I have three Simbas and three Mufasas and one Nala. One of the Simbas wasn't so lucky either: my step-sister chewed off his back legs.
These little plastic lions were the center of hours and hours of imaginative play for me as a child. I made up all sorts of stories for them that had nothing to do with the movie, but I digress from my real topic which is stuffed Simba.

When I moved out of the house into my own apartment, I left my stuffed animals behind and poor baby Simba was with them. This wasn't intentional: I simply had other things that I moved first because they were a little more essential to my every day life. Somehow, I just never picked up my stuffed animals but I never forgot about them.
A few years back, I asked my mom if she had Simba around somewhere. She said she didn't think so and that she'd given a lot of toys to my sister for her kids. So I asked my sister and she said her kids had so many stuffed animals and things she couldn't keep track, but didn't think there was a Simba in them.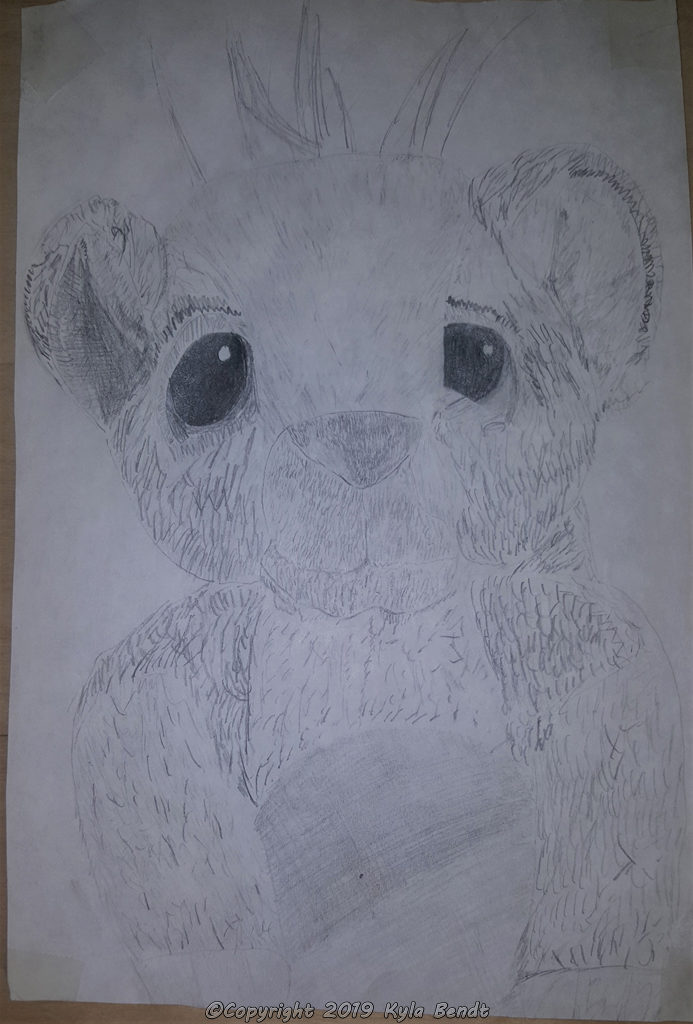 I sort of figured that my mom had given my stuffed animals to my sister and Simba had ended up at the thrift store when my sister decided she had too much kid stuff. I was heartbroken. I had never meant to leave Simba behind and felt so much guilt for not just packing him. I missed some of my other stuffed animals too, but none as much as Simba.
So when my mom recently told me that she'd found a box of my old stuffed animals in a closet, my first question was if Simba was in there. She said he was and she'd bring me the box the next time she came to visit. I wasn't going to believe Simba was really there until I saw him for myself.
When I finally got the box, the first thing I did was dig through to find him. And he was there! So with my mom around to watch baby B for a bit, I snuck off to my room for a nap… and made sure to take Simba with me.