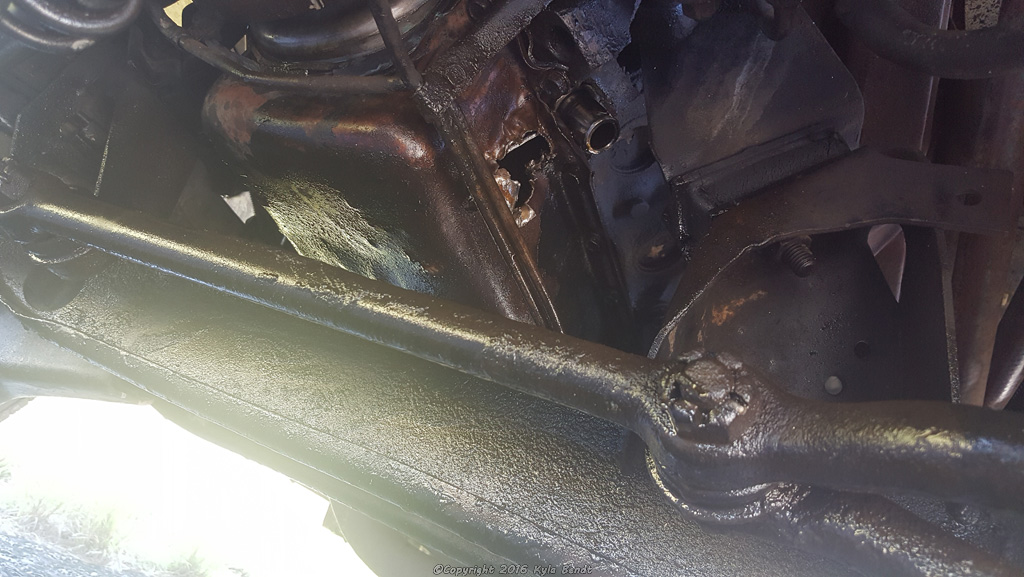 The engine on my van basically exploded while I had the van out in Texas.  "Exploded" is not the technical term for it.  I'm too tired to care about the technical term.  I was set to start driving back home later that day.
It has been a long couple of days since it happened.  Tonight, I am tired.  Or more accurately, totally exhausted.  Tomorrow will be another long day, but I will get home tomorrow.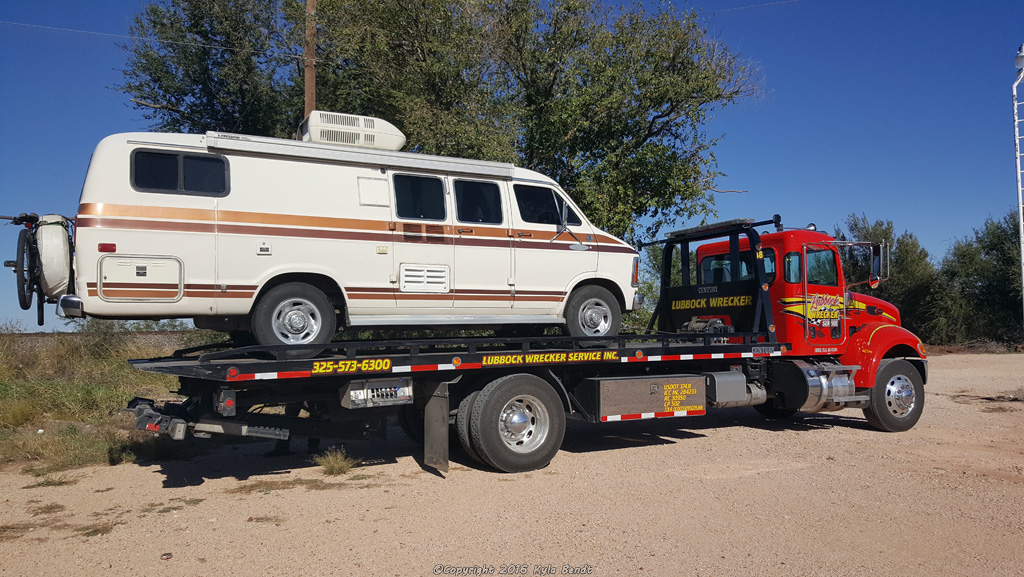 The tow truck took me to an RV park, although not an exciting one.  (A dirt lot by the train tracks with a few other old trailers a bit of trash and some plants with stickers on them.)  But I have RV hook-ups and have had a little time to make a plan which at this point mostly involves heading home in the rental car I picked up today with everything out of the van and then finding a way to transport the van home later.
I feel kind of sad and nostalgic.  At this point, I don't know if I will replace the engine in the van or just sell it or what.  This could be my last night in it.  I've already packed some stuff in the car and the van has that feel like I'm moving out of a house.  Chaos, small bits of clutter and miscellaneous things out of place and empty spots where things used to go.
In a lot of ways, it's been a major bummer.  The van needs major repairs and I've had to deal with being stranded.  Although, I do have a plan now and I feel better now that I have the rental car.
I keep thinking that I have a lot to be thankful for. On the side of the road after it happened, several people stopped to ask if I needed help.  The tow truck driver was super nice and helpful- taking me first to a shop to get a quick diagnosis and quote, then to one RV park that wouldn't answer their phone and let me know if I could park and then to another RV park, getting out with me to help me check that the spot had hook-ups and taking time to position the van well.  The people I know here have really helped me out- driving me an hour and a half to the nearest rental car place to get a rental, offering a place to park my van when I leave town and just being generally great.  Lots of people have offered advice and support, helping me to figure out the best plan.  While the van needs repaired, I didn't wreck it- I am safe and Hoppy is safe too.  It's a bummer, but it's not my only vehicle.  I have a reliable car to go home to.  I have enough money to handle a tow bill and rental car.
It just makes me realize how much my habits of gratitude have sunken in very deeply.  Something major can go wrong in my life and I still have so much that I find to be grateful for.  And it's not like I'm working to feel that way.  All these things that I'm thankful for just spring to mind unbidden.