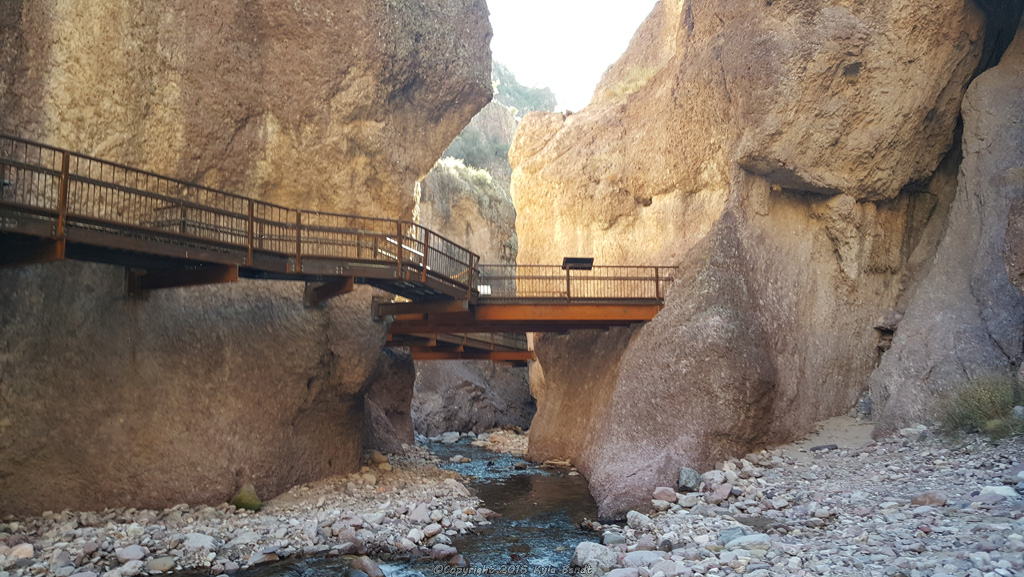 This week I have journeyed from Socorro, NM to San Diego, CA via a couple of nights in Tuscon.  Things of this week involve lots of cool places, some of which I will make full posts about later.
The Catwalk
The Catwalk was our first cool stop of the trip, a couple hours out of Socorro.  It was a great place to get out of the car for a few hours and stretch our legs.  It is built in a skinny canyon with a creek that flows at the bottom and consists of a metal walk-way that is attached to the side of the cliffs.  A gorgeous location and a fun place to walk!
Kartchner Caverns State Park

Kartchner Caverns State Park is in Arizona.  It's a limestone cave that is still 'living'- actively growing formations.  Tour rules don't allow cameras or phones in the cave, but you can hit Google up for some pictures if you like.
Saguaro National Park
We went on a day hike in Saguaro National Park.  The Saguaro cactus are the iconic cactus of the desert even though they only grow in a fairly limited area.  They are fairly fascinating and also massive.  They can live for over 200 years, grow as tall as a four story building and weigh 7 tons!!!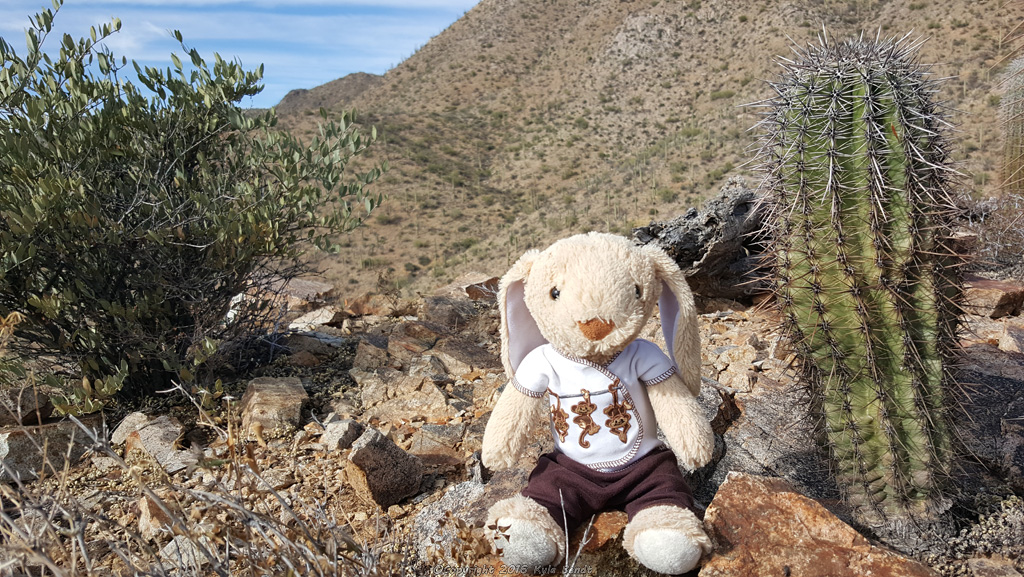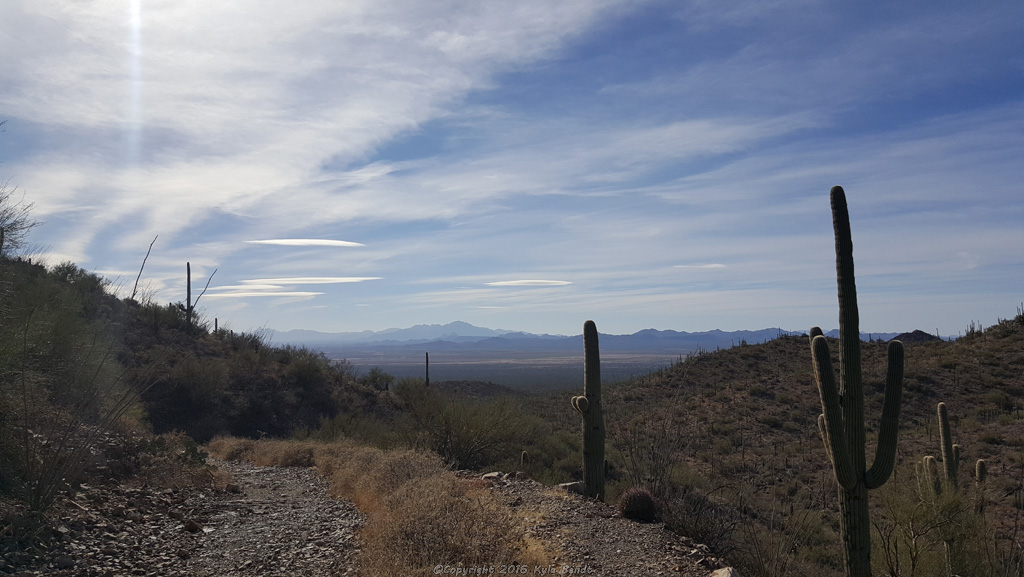 Driving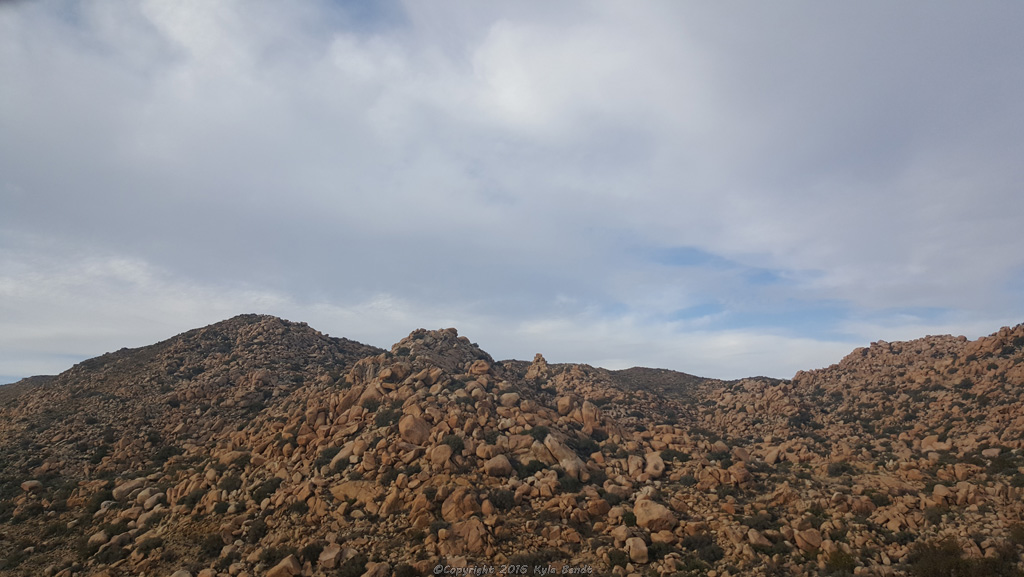 This week has featured a lot of driving.  The drive through the Gila National Forrest was gorgeous and the area still had some snow in places left from a recent storm, adding contrast and changing the way the landscape looked.  Driving to Kartchner Caverns I got the first speeding ticket of my life.  Driving out of Tuscon was kind of cool because there are more Saguaro Cactus and they each seem to have their own personality- some have no arms, some have lots of arms all twisty like they're trying to reach to scratch in that place the just can't reach.  The rest of the journey across Arizona was desolate and kind of monotonous, but traffic was fairly light and it wasn't too bad.
After entering California, there were some cool Sand Dunes, and then a while later we started climbing up through these cool hills/mountains that had very neat looking large rocks on them.  Then came a bit of National Forrest and the decent into San Diego.  Since I don't spend much time in large cities, the traffic and busyness are kind of a shock to the system, but in some way, it's always exciting to be coming into a big city.
Food
On a long trip, I do a lot of eating out of the cooler- lots of sandwiches for lunch, apples, and carrot sticks.  I also like to take the opportunity to try some new places and the places we've gone for dinner have all been great.  Night #1 in Tuscon was  at the 4 Seasons- a very local seeming place serving Thai, Chinese and American food.  Night #2 in Tuscon was The Wild Garlic Grill – amazing food by a French-trained Tuscon Native and definitely some place I'd put on my list to go back.  Night #1 in San Diego was burgers at a place called Neighborhood- a relaxed atmosphere featuring waiters wearing hoodies with 'Hood' written on the back, proudly proclaiming 'No Red Bull, No ketchup, No Hostess' (and some other Nos that I forgot) on the sign outside, and serving up great burgers and perfectly cooked fries.  There are some great things about living in a small town, but getting to try different spots to eat is not one of them, so it's been great to try these different (and tasty) places.
That's it for this week since I'm off to see San Diego this morning, but I wanted to take the time to get this out before the memories of some of these places start to fade.