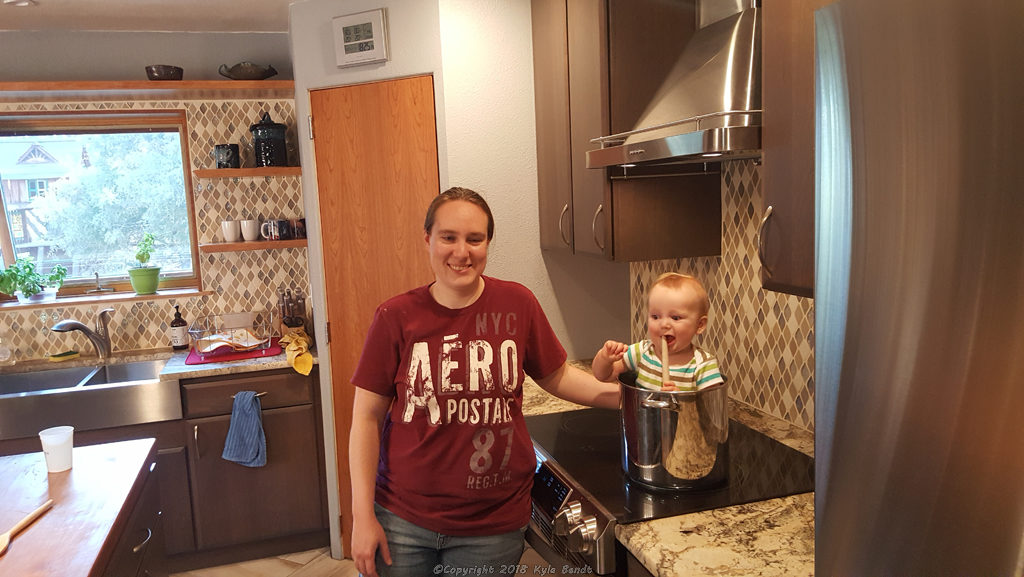 This week (and pretty much all of the last month) has been dedicated to moving.  We are all settling in nicely.  It has been an incredible amount of work, but also super rewarding.
I feel so fortunate and blessed to be able to say that this place is pretty much a dream home for me.  (Does anybody else get that feeling that it's  sometimes almost hard to share when things are absolutely amazing in your life?  Is it because we're told that bragging is bad or we don't want to inspire jealousy?  Or because some people struggle being supportive of others when things are going well and we're afraid of a bad reaction?)
In any event, I love our new house and I am just so grateful that it's ours.  For years, I knew that my place in Socorro wasn't right for me long term and at times it felt like I'd never figure out where I wanted to move.  All of the waiting has turned out to be so worth it.
Moving is a ton of work, especially with a little guy.  Moving some place that I really love and knowing that we'll be here long term makes it a lot better though.  This feeling of permanence feels surprisingly good.  There were so many things at my house in Socorro and also at our rental in Albuquerque that I didn't want to do because I knew I wasn't planning on staying.  Now I feel like I can really settle in.
Hoppy has been loving the new place too.  He's especially into the nice views from the windows, the playground, the trees to climb, and having rabbit friends outside to play with.